How does vodka taste? Foremost of all, it depends on how the distiller thinks good vodka should taste. Since there are several vodka distillers around the world producing their own versions, expect to find quite a number of variations.
Some taste buttery, some taste clean and crisp, some starchy, and others have notes of vanilla.
Given our years of experience with vodkas and spirits, we can tell you about the different flavors, and offer tips on making vodka taste better.
What Generally Each Type of Vodka Tastes Like: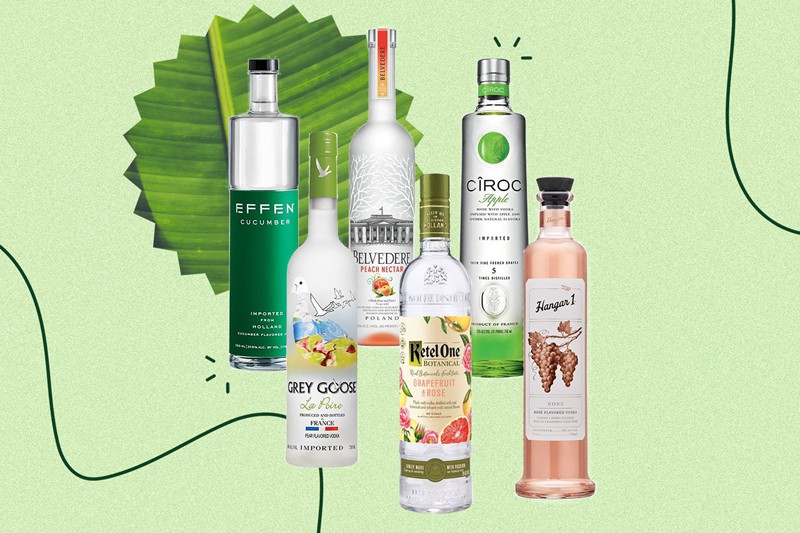 There are distinctions between vodkas, depending on the main ingredient. The wheat-based ones taste smooth and creamy, while the ones made from rye tend to have a spicy touch.
There are also potato-based vodkas that tend to be oily in viscosity, and there are also corn vodkas that come with a rounded sweetness to them.
Vodkas are also distinguished by the faint notes they come with. Some emit notes of cracked peppercorns, cacao nibs, or citrus peels.
What Does Plain Vodka Taste Like?
Plain vodka consists of 40 parts alcohol (ethanol) and 60 parts water. However, the higher-proof varieties can have an alcohol part of 95%.
Vodka is made by fermentation of grains and vegetables. If vegetable-based, it can taste harsh or produce a metallic aroma (medicinal taste indicating the presence of Brett yeast). On the other hand, grain-based vodkas taste smooth and fruity.
If pure vodka is too harsh or aggressive for your taste, choose a flavored variety (vanilla, green apple, etc). The sugar content makes the taste much more pleasant.
What Does High-Proof vodka Taste Like?
Some of the high-proof vodka varieties have the highest alcohol content. The famous brand Spirytus is the strongest liquor sold in the world. It is 192-proof, which basically means it has an alcohol content of 96%. The Everclear brand comes next with 95% alcohol content.
Though very high in alcohol percentage, these brands are potable. While some people argue that high-proof vodkas are odorless and tasteless, these two brands prove them wrong.  These brands have a pure and crisp taste and a lovely viscous consistency.
What Does Strawberry Vodka Taste Like?
Strawberry and lemonade flavors are two popular variants of vodka. The taste is much more pleasurable than the pure variant. Try mixing vodka with strawberry juice and you can have a good idea of how a bottled variant would taste like.
What Does the Famous Bison Grass (Vodka) Taste Like?
We are talking about the Zubrowka brand here, which is the only Polish vodka that is flavored Bison Grass, a plant that is grown only on Polish plains. Distilled and filtrated multiple times, this vodka is produced in the Polmos Bialystok Distillery.
The aroma is grassy, vanilla-like and creamy. When it touches the tongue, it gives a moderate alcohol burn and a hint of coconut. The rye component releases a spicy tinge that helps cut through the grass flavor. It also adds contrast in a way that other grains can't.
What Does the Famous French Brand Vodka Taste Like?
What Does Ciroc Vodka Taste Like?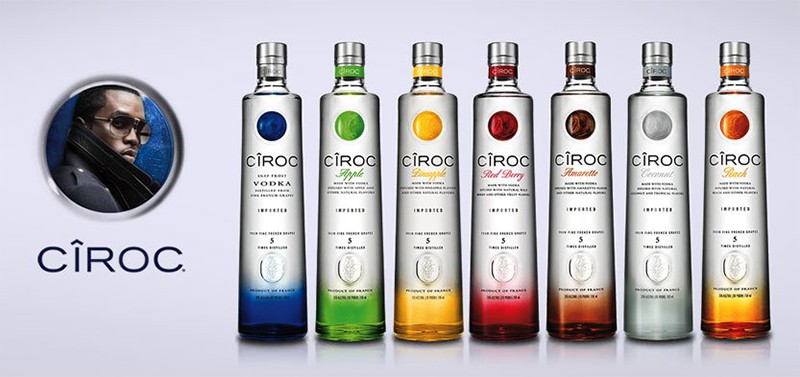 Ciroc is a French brand, and one of the few types of vodka that are grape-based. The grapes are harvested from the Gaillac and Cognac regions in France.
After a cold fermentation process, the extract is distilled five times to produce a smooth-tasting product. The fifth distillation gives Ciroc its distinctive taste with an exceptionally smooth and fruity taste.
What Does Grey Goose Vodka Taste Like?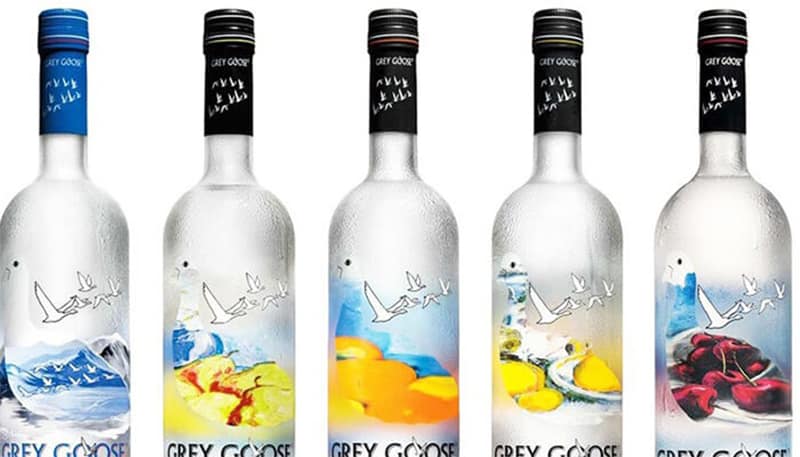 Grey Goose is another brand of French vodka produced in the region of Cognac. For this brand, you will notice hints of black pepper and almonds at the nose (meaning, the aromas from the glass). Then at the palate, you catch a taste that is very peppery and perfumed with hints of rye and star anise.
Finally, after tasting, this vodka leaves a spicy, warming and creamy finish.
Other Vodka Varieties Tastes Like (US-made Brands):
Rain – Distilled by Fifth Generation and owned by Tito Beveridge. Comes with starchy taste with yellow corn as main ingredient.
Vodka 14 – Distilled by Altitude Spirits, Inc. Rigby, Idaho. Drink it straight. The taste is subtly sweet but completely pure and smooth.
Vodka Tastes Like Chart:
| | |
| --- | --- |
| | Smooth, creamy, spicy, sweet |
| | Smooth and fruity OR medicinal and harsh |
| | Pure and crisp taste, viscous consistency |
| | |
| | Slight alcohol burn and a hint of coconut |
| | |
| | Peppery, perfumed, hints of rye and star anise |
| | |
| | Subtly sweet, pure and smooth |
What Does Good Vodka Taste Like?
Great vodkas taste smooth, and bring a creamy texture. They fill the palate with finesse, and linger in the mouth with a long finish.
Some people say that vodka should not taste like anything. To a degree, that is true. It should scratch your throat going down. Ironically, the best vodka, according to experts, is the one that the drinker notices the least. If you like drinking your vodka straight, this is your best criterion.
How To Make Vodka Taste Better?
Some people try to distill their vodka some more with the use of a water filter. They say that further distillation removes impurities from the beverage. You can try that out or use your freezer. Freeze the bottle for a couple of hours, and then have a shot in a cold shot glass.
The Final Verdict
Different factors affect the taste of vodkas – added flavoring, distillation and filtration process, temperature and the main ingredient used in the production. It's basically ethanol from different sources.
It would be nice to have vodka on certain nights, but not every night and most especially not too much of your vodka if it is high-proof. Ethanol plus water is still an ALCOHOL mixture, and it can be dangerous when taken in large amounts.
So, drink moderately. Post your questions below.