Arguably the most popular and largest household name in the rum industry, the Bacardi family legacy has been around for a few centuries. Bacardi Rum is reasonably priced. It boasts of excellent quality, and offers easy mixes for both bartenders and beginners.
Introduction to Bacardi Rum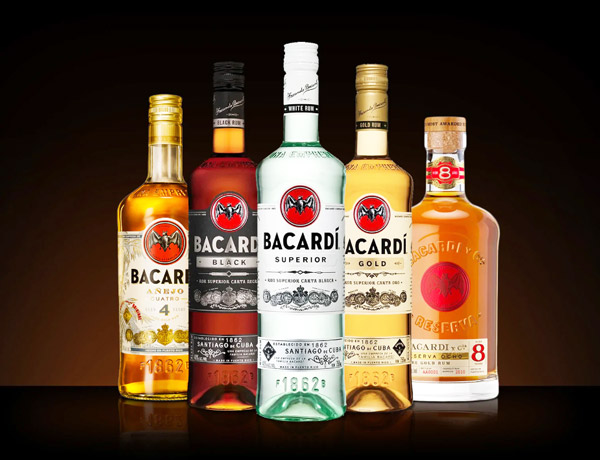 Behind Bacardi
Its history dates back to 1862 when an immigrant from Spain named Don Facundo Bacardi Masso started the family distillery in Santiago Cuba. It became the world's second biggest-selling.
In The Bottle
Made up of 85% alcohol and considered a rough man's drink, Bacardi uses only three key ingredients, namely sugarcane, water and, yeast, being the most distinct. According to the company, all Bacardi rums are gluten-free, except for its malt-based variant called Bacardi Silver.
Although this may be the most common gluten-free beverage out there since these are readily available in bars and are always in stock in stores, be cautious as there may be hidden gluten in the flavours and spices added after distillation. Carefully check each label to know which drink is best for you, especially if you are allergic to gluten.
Bacardi Rum Prices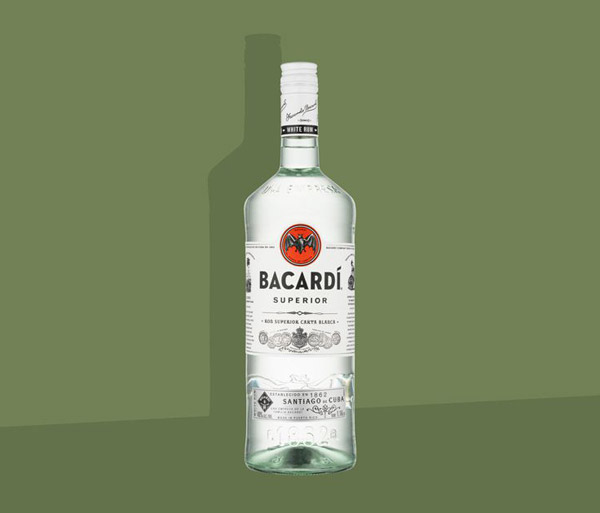 Being one of the largest family-owned businesses in the USA, Bacardi, known for its quality, affordable price, and rich Cuban historical connection, has more than 200 Spanish style rums available with a variety of scents, colors, and flavors to choose from.
Listed in the table below are the updated prices of different Bacardi rums.
Wanting to buy online in the USA? Drizly and ReserveBar, both official delivery partners of Bacardi, are available for same-day delivery. Wine.com, on the other hand, costs more than the other two, but delivers in most of the US states.
Similarly Priced Alternatives to Bacardi Rum
If you are low on budget or thinking of getting yourself an alternative, but want the taste of Bacardi, check out the table listed below that includes white, gold, black, spiced, flavored rums along with their prices for comparison.
Cockspur Fine Rum Five Star

Chairman's Reserve Finest Rum

Doorly's 5 Years Gold Rum

Goslings Back Seal Black Rum

Plantation Original Dark Rum

Chairman's Reserved Spiced Rum

Captain Morgan Private Stock Rum

Sailor Jerry's Spiced Navy Rum

Captain Morgan Original Spiced Gold Rum

Captain Morgan Black Spiced Rum
Calories & Carbs are In Bacardi Rum
Based on the information from the USDA, a single shot of rum, in general, is about 42 grams or 1.5 ounce, which has absolutely zero carbs despite its sweetness and 98 calories. Since this is a distilled beverage, no sugar is present except for flavored rums and mixed drinks that may include ingredients that would contribute to the adjustment in nutritional facts.
Although rum does not contain any carbs, fats, or protein, 14 grams of alcohol constitutes the calories the drink provides since alcohol produces 7 calories per gram. You can conclude that the calories found in rum come from the alcohol consumed.
Common Recipe: What Can You Mix With Bacardi Rum?
Cuba Libre (solo serving)
A popular mixed cocktail drink but with a slight twist with the addition of fresh lime that blends perfectly well with the Cola's sweetness, best served during hot days as refreshment.

Instructions:
First, fill a tall or highball glass with fresh ice, then squeeze lime over ice before dropping them into the glass.

Pour Bacardi rum followed by Cola then topping it off with lime juice. Be sure to stir ingredients well with a long spoon to combine flavors.

Lastly, garnish the drink with lime before serving.
Final Thoughts
With the apparent increase and never-ending new spirits entering the market each year, you can easily discard old competitors and try the new ones. Despite their change in taste throughout the years, Bacardi has proven to be one of the key players on the international market, selling over seventy million rums each year.
Curious as to which flavor is the finest? Go and check them out yourself! Choosing the best depends on each individual's taste and preference. Select a drink that best suits you.