Introduction of Crown Royal Whisky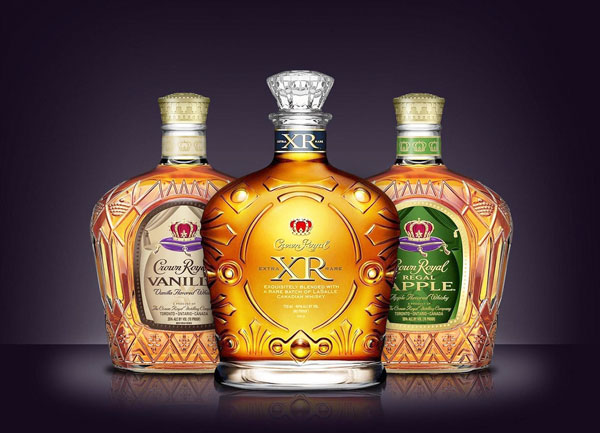 Crown Royal Whisky is an infamous whisky blend that originated from Canada. It was introduced by Samuel Bronfman in 1939 and was manufactured by Seagram. Their distillery is located in Gimli, Winnipeg, while the final touches such as bottling are done in Ontario, Canada.
The Beginning of Crown Royal Whisky
Crown Royal Whisky's beginnings resemble a fairy-tale-like story. It began when King George VI, with his wife, Queen Elizabeth visited Canada in 1939. It was the first time monarchs would visit the land and it crammed excitement from the people.
Hearing the upcoming visit, Samuel Bronfman, a visionary and whisky genius, was enthused to craft the best whisky commendable to drink by royalties.
With Seagram's assistance, the Canadian spirit expert underwent an intensive experimentation with whiskies that touched 600 trial blends before reaching perfection.
Crafted with more than 50 whiskies blended in perfect balance, it gave birth to the now known as Crown Royal Canadian Whisky.
Fit for a King?
There's no better promotion for Crown Royal Whisky than having the King and Queen leave on a train stocked with 10 cases of the exquisite spirit. The occasion delivered a connotation to people that the Crown Royal Whisky is truly "fit for a King." The popularity shot up all over Canada, and eventually gave its notable experience when it touched the United States in 1964.
Remarkable Blends
Crown Royal Whisky obtained popularity owing it to its appeasing perfect blends. To satisfy demands, they further cultivated whisky variants to provide selections for the different palates of clienteles. Overall, Crown Royal Whisky has dominated Canadian whisky industry with 16 variants that are categorized into four: the flavor (fruity) series, master series, retired whiskies, and the signature blends.
Jim Murray Applauds Crown Royal
Crown Royal Canadian Whisky isn't always in its peak of success. Just like most companies, it ventures the highs and lows of business. Due to new whisky brands popping here and there, Crown Royal Whisky glooms at a point. Nonetheless, in 2016, Crown Royal Whisky took its long-awaited comeback.
Jim Murray, an Englishman, who authored Jim Murray's Whisky Bible, mentioned Crown Royal's Northern Harvest Rye as the best whisky of the year in 2016. "To say this is a masterpiece is barely doing it justice," said Murray. Canada sent out a celebratory roar as it sets foot on being internationally the best.
Crown Royal Whisky Prices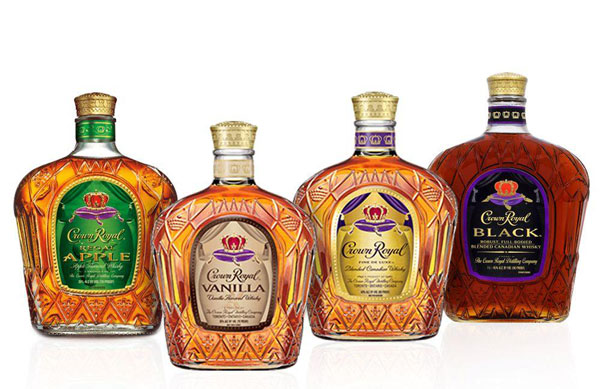 After the encounter with the King and Queen, Crown Royal took major steps on improving the quality of the product and developing a more sustainable method from production to the distribution in a larger and competitive market. Crown Royal managed to accommodate good quality that deserves a spot in the upper-middle price range of whiskies.
Made from a Monster Distillery
Crown Royal Whisky is exclusively fashioned in a production monster distillery that crafts 1000 barrels of refined spirit per day. That translates to nearly 97 million bottles a year. The distillery sits at Gimli in Manitoba, Canada where 1.5 million barrels of whisky are patiently aged to excellence.
The protracted production process is reasonable for its prices. Prices differ depending on the blend and size. To this day, variants are widely available in high-end bars, diners and even shopping marts. Crown Royal price ranges at about 20$ to 200$. To further guide you finding the whisky of choice, below is a chart of Crown Royal Whisky Prices in 2020.
Common Crown Royal Whisky Prices List
Crown Royal Blender's Mash

Crown Royal Wine Barrel Finished
Comparison in Canadian Whisky World
There's no question that Crown Royal ministers the best Canadian whisky. However, there are other whisky brands that made their own names on the Canadian market.
Canadian Mist – While Crown Royal thrived to reinvent their variants, Canadian Mist is unique for offering just one blend that amounts to $15 per bottle. Simple as it seems, but using Canadian mist as a mix for a variety of cocktails would surely serve satisfaction.
Canadian Club – The term normally refers to bars that primarily serve Canadian whiskies.  So far, flavor-wise, it's still a long way before Canadian Club overthrows Crown Royal. Nevertheless, amounting only $20 per bottle, Canadian Club whisky's still worth a shot.
Common Recipes: Reinventing Crown Royal Whisky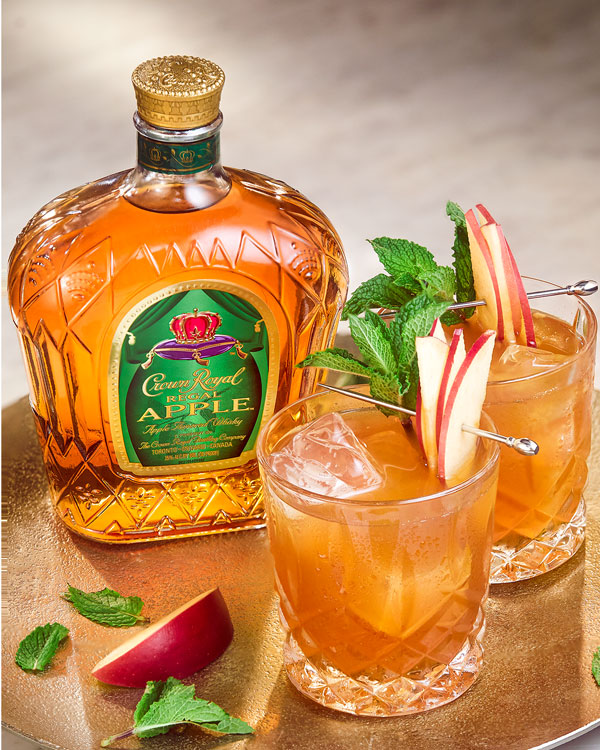 The potential of Crown Royal Whisky blends just don't end. We can recreate our usual whisky for more enjoyment. Here are some recipe suggestions you can try at home.
The Whiskey Sour Cocktail
Instructions:
In a shaker with ice, gather the Crown Royal Whisky, lemon juice, and simple syrup.

Cap the shaker and shake well for 20 seconds.

Pour the cocktail into the glass.


For a good finish, spear cherries using a martini pick. (It's optional, but adds aesthetic to your drink.)
The Gold Rush
Instructions:
In a shaker half-filled with ice, gather Crown Royal Blended Whisky, lemon juice, and honey syrup.

Cap it, shake for 20 seconds, and pour into an ice-filled rock glass.

Lastly, garnish with a lemon twist and a dash of bitter.
Cherry Coke Smash
Instructions:
Remove the seeds from the cherries and dice them into chunks.

Place cherries in a large mixing glass. Mash it together with whisky and sugar until it has pulped.

Use a strainer to filter out the chunks and pour the cherry mix into an ice-filled glass.

Add cola on top. Garnish with fresh cherries and mint.