Quick Summary:
Since being inaugurated in 1942, Don Julio Tequila has captured the spirit of authentic Mexican tequila, establishing itself as a global best-seller.
There are multiple variants of Don Julio, from the base Blanco to the ultra-premium Real.
You can drink Don Julio on its own or use it to prepare mixes, including classics such as margarita and tequila sunrise.
Introduction to Don Julio Tequila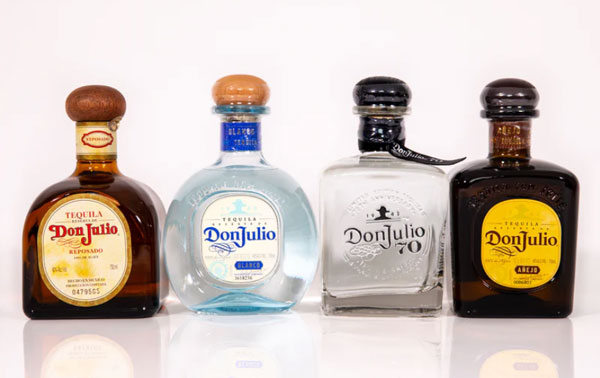 Don Julio is one of the most popular brands of premium tequila worldwide. Since it was released to the public more than 30 years ago, it has fascinated tequila aficionados with its superior quality and taste.
The man behind Don Julio Tequila
Don Julio Gonzalez-Frausto Estrada, the man after whom the brand was named, started distilling his own tequila in 1942, at a tender age of 17 years.
He established a distillery, La Primavera, shortly after getting started. Over the next 40 years, he spent countless hours trying to perfect his proprietary blend.
At first, his tequila was only for private consumption and only shared with close family and friends. However, as word spread about his proprietary blend, Don Julio's family decided to open his tequila for distribution.
A short history of the Don Julio Tequila brand
In 1985, during Don Julio's 60th birthday, the tequila carrying his name that he spent more than 4 decades perfecting, was officially released to the public. First released in Guadalajara and surrounding cities and towns, word of Don Julio's tequila spread like wildfire.
By 1999, Seagram became one of the investors of Don Julio. To accommodate the increased production, the Gonzalez-Frausto Estrada's agave plantation was expanded.
With this move, Don Julio soon became a global competitor in the premium tequila market. His unique approach to creating tequila has made it a major commodity for those who want the finest liquor.
How Don Julio Tequila is made?
The secret behind Don Julio's tequila starts with homegrown agave and a unique aging process. They use agave derived from their private plantation, which is located at the Atotonilco highlands.
The pina, which is the core of the agave plant, is hand-cut and baked over the course of days. It is then crushed and water is added to extract the so-called agave juice.
This juice is then fermented and then placed in stills for distilling. Once the distillation process is completed, the tequila is placed for either bottling or aging, depending on the variant.
Don Julio Today
Don Julio Tequila is now owned by the Diageo group, which was made possible by completing a multi-million-dollar transaction with Jose Cuervo.
Nowadays, Don Julio is one of the most valuable brands of tequila worldwide, listed at or near the top of both in sales and company value. It also has earned multiple awards from spirit competitions worldwide.
Don Julio Tequila Prices
To better understand the pricing of Don Julio Tequila, it would be important to take a closer look at its multiple variants, which are targeted at different segments of the market. In this list are the current prices of these different variants in 2020.
Don Julio Tequila Prices List
Don Julio Reposado Double Cask

Don Julio 70 Anejo Claro Tequila

Don Julio Reposado Tequila
Don Julio Blanco Prices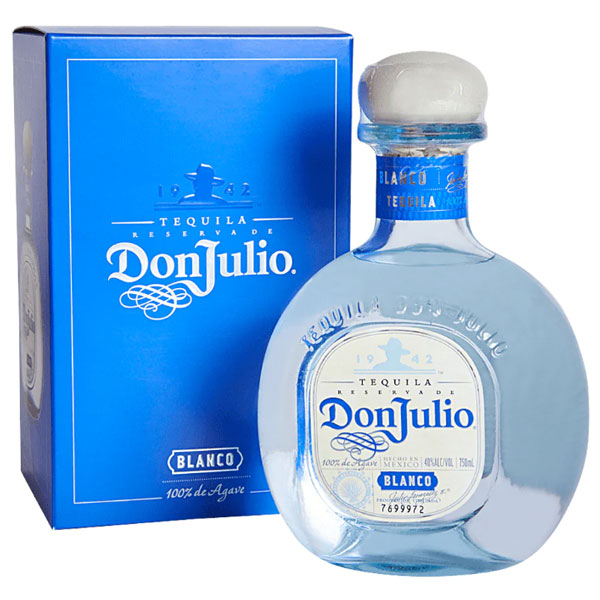 Considered as the signature blend, this provides you with the entry-level experience of drinking Don Julio. The drink is produced using locally harvested blue agave and distilled using Don Julio's time-tested process.
It has that distinct agave flavor while also having some hints of citrus. It can be enjoyed neat, on the rocks, or as the base of a wide range of cocktails and mixes.
Don Julio Blanco is available in different sizes: 375ml, 750ml, and 1.5 liter. Depending on the size, expect to spend anywhere from $20-90 for each bottle.
Don Julio Reposado Prices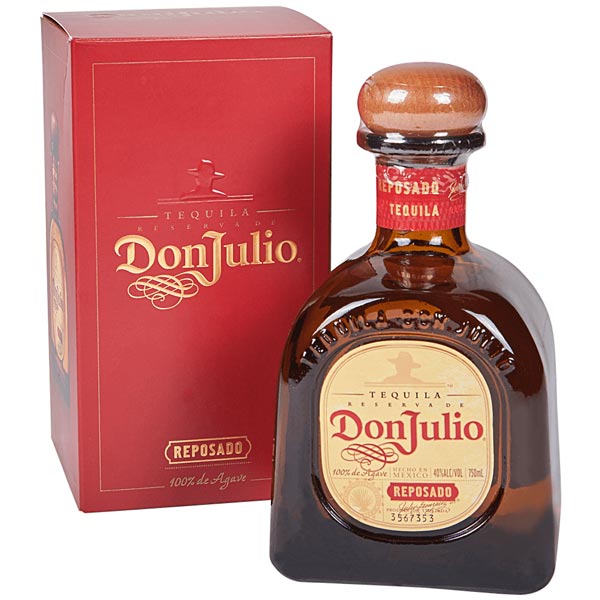 While prepared using the signature Don Julio style, the Reposado is aged for better flavor and character. The Reposado is aged for 8 months in American oak barrels, also known in-house as the "reposado" barrels.
The aging process also provides a distinctive amber color. More importantly, it provides a smooth finish, a must-have trait for any legitimate barrel-aged tequila.
Don Julio Reposado is available in 750ml bottles. Depending on where you will get it, the average price for each bottle is $45-80.
Don Julio Anejo Prices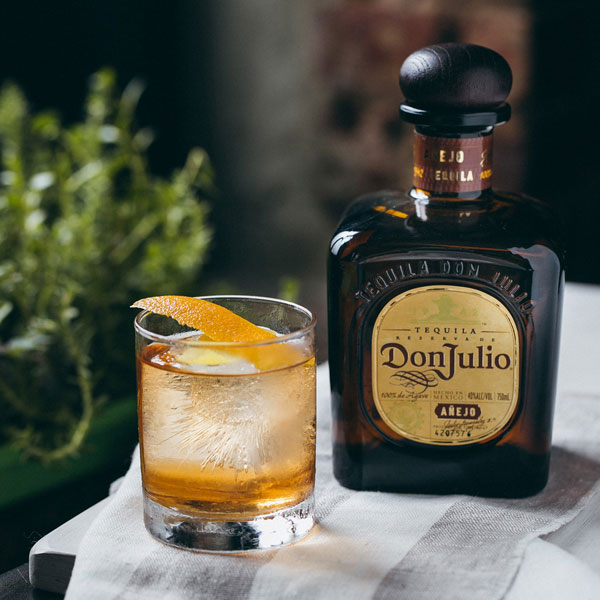 The Anejo takes the aging process seen in the Reposado tequila to the next level, endowing the resulting drink with even more refinement.
The extended aging process results into a stronger agave flavor that has less hints of oak. It is best consumed like a tequila purist would, either pure or on the rocks.
Don Julio Anejo is available in 750ml bottles and is priced anywhere between $48-75. However, for its price point, it's as good as it can get for those who seek a true anejo tequila experience.
Don Julio 70 Prices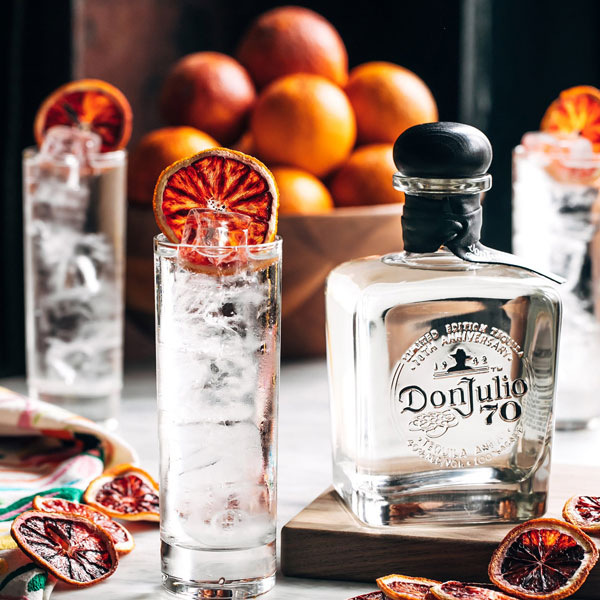 This masterful tequila blend is distinguished by its clear color. But don't make any mistake about it, this highly refined tequila is a legitimate anejo blend that will capture the imagination.
Using an additional charcoal filtration process along with the anejo aging, it gives the Don Julio 70 a character that provides the best of both the Anejo and Blanco lines. It has the distinct agave taste with hints of vanilla, oak, and licorice adding complexity.
It can be consumed pure or on the rocks, but some say that Don Julio 70 is best suited as a cocktail base, where its unique flavor will bring added character. Average price range of a 750ml bottle of Don Julio 70 is from $55-121.
Don Julio 1942 Prices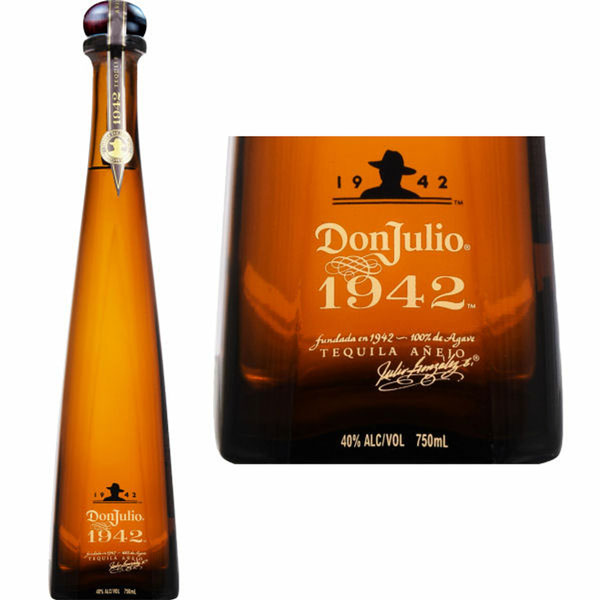 This tequila is named in commemoration of the year when Don Julio started to produce his own tequila. With a more elaborate distillation process, the result is full-bodied tequila that is as premium as it gets.
Produced in limited numbers, this tequila is aged in Don Julio's oak barrels for 2 ½ years, which is a full year longer than their Anejo. A 3-step distillation process then yields a tequila that delivers a smooth taste that goes all the way down.
Just like most ultra-premium tequila, the best way to consume Don Julio 1942 is to do it the traditional way. Getting a bottle of this drink would not be cheap; a 750ml bottle is worth $105-255.
Don Julio Real Prices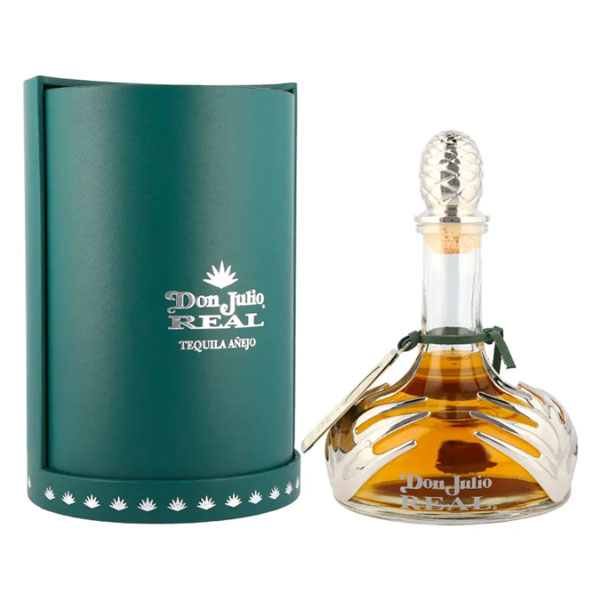 The Real is considered as the ultimate version of the Don Julio Tequila. It has the reputation of being one of the first extra-anejo tequilas on the market, and it's arguably the best of them all as well.
Aged for three to five years, the Don Julio Real has a fully developed taste that is unlike virtually anything else on the market. It has a premium scent and taste that can only be acquired thru such an intensive preparation process.
Given the ultra-premium nature of Don Julio Real, the price you'll pay for a bottle of it is equally ultra-premium. You can acquire a bottle of this extra-anejo tequila at a price range of $390-410.
Don Julio Prices Compared to Other Brands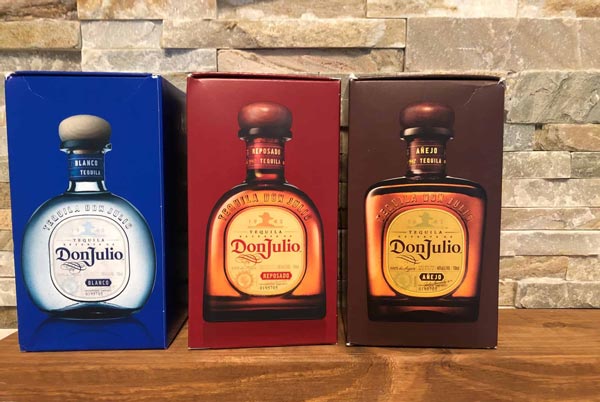 Given the full range of tequila products that Don Julio produces, it can be quite tough to compare prices for all of these products. However, we will make a price comparison relative to some of its biggest rivals on the market.
Don Julio Blanco vs. the competition
While considered as the base product in the Don Julio line, the Blanco is by no means a cheap tequila, both in terms of price and quality. Some of its competitors include the likes of Patron Silver, Jose Cuervo Especial Silver, and Legado Blanco.
The price of Don Julio Blanco is somewhere in the middle of this crowded market. The cheapest can be acquired for as low as $25 and the most expensive can be acquired for above $50. In terms of quality, Don Julio Blanco can still make the argument of being the best in class.
Don Julio Anejo vs. the Competition
There are multiple anejo rums on the market, with some of them true anejos, while others may be only anejo by name. That said, some of the biggest rivals of Don Julio Anejo include the likes of 1800 Anejo and Casamigos Anejo.
Given the price range of Don Julio Anejo is $45-50, it compares favorably to most of its rivals. The 1800 Anejo is the only tequila that's significantly more expensive than Don Julio, but the Don Julio more than holds its own in quality to its contemporaries.
Common Recipes: What to mix with Don Julio
Tequila is an extremely popular spirit used for preparing mixes. Its powerful punch, distinct heat, and unique flavor makes it popular for drinkers of all tastes and strength tolerances.
Margarita
Instructions:
Pour all ingredients in a cocktail shaker filled with ice.

Pour into a glass once chilled.

You can serve it with a salt rim on the glass.
Tequila Sunrise
Instructions:
In a glass filled with ice, add tequila and orange juice and stir.

Slowly pour the grenadine on the inside edge of the glass, then serve.
Distrito Federal
Instructions:
Add all ingredients in cocktail shaker with ice and then shake until chilled.

Strain into a glass and serve.

Conclusion
Regardless of what variant you would pick, Don Julio Tequila represents the best of the art of making tequila. It may not be cheap, but you are sure to get your money's worth with a bottle.