At a Glance:
Absolut has become a global icon in vodkas. Aside from being a world-class vodka, it's also known for its exceptional ads.
Absolut vodka contains only 67 calories per shot and is also considered gluten-free.
Whether in plain or flavored form, Absolut is great whether drank straight or as part of a mix.
Introduction to Absolut Vodka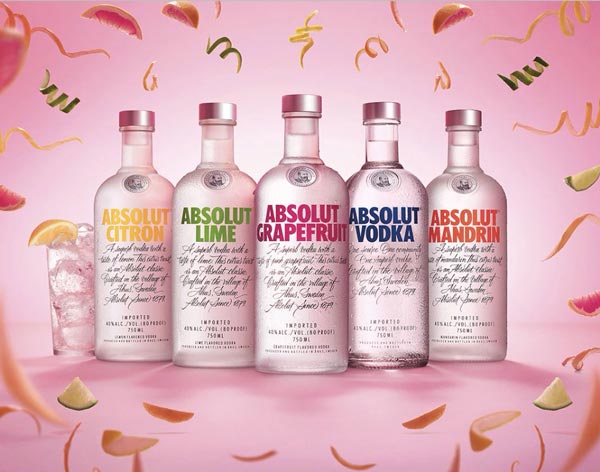 What is Absolut Vodka?
Absolut is a vodka that traces its roots in Ahus, Sweden. Considered as one of the largest brands of spirits in the world, it is best-known for its smooth taste and a wide array of flavors.
What makes Absolut Vodka stand out?
The secret to Absolut's taste is with its ingredients; the water and winter wheat is sourced within Ahus, and their distilling technique is perfected by more than a century of experience.
It has a clean and subtle taste that goes down smooth when consumed on its own and mixes absolutely well with just about every alcoholic mix out there. The flavored variants add an extra spark of flavor, regardless if you drink it straight or mixed.
Is Absolut Vodka gluten-free?
While Absolut is made using wheat (which contains gluten), the distillation process removes the gluten along with the other impurities of the vodka.
Absolut, like other forms of vodka, is 100% gluten-free, and we would like to go with what the experts say on this matter.
What is the proof of Absolut Vodka?
The proof of Absolut Vodka is measured at 80, which is equal to 40% alcohol volume. Absolut 100 is measured at 100 proof, while Absolut Elyx is measured at proof 84.6
Absolut Vodka Prices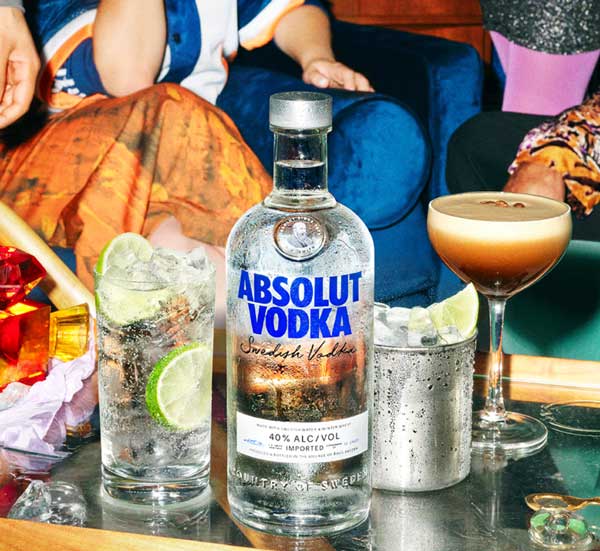 With their myriad of variants and flavors, there are different Absolut products to suit every single taste. Surprisingly, the prices between its many variants are not that big, with the exception of their premium variants.
This section would not just discuss Absolut Vodka prices, but it would also talk about in passing some of the variants currently available on the market.
Absolut Vodka
The traditional blend of Absolut is popular just about anywhere. Made from all-natural ingredients, Absolut is best-known for its clean taste that can be consumed just about any way you like.
This vodka is produced using Swedish winter wheat and water from Scandinavian deep wells. Utilizing CO2-neutral distillation techniques, the resulting spirit has a distinctly smooth taste that goes well with just about anything.
Absolut Blue can be consumed pure, on the rocks, or mixed to create all kinds of drinks. It is priced from $15 to just over $20, depending on where it is being sold.
Absolut Elyx
Dubbed as the world's first luxury vodka, Absolut poured all of their know-how in producing the Elyx. Handmade using a very exacting production technique, it has a full-bodied taste with a warm smooth finish.
The Absolut Elyx is distilled in their vintage copper column still that dates way back from 1921, with this catalyzation process bringing out the best-tasting vodka. All ingredients are derived within a 15-mile radius in Absolut's home distillery in Ahus, Sweden.
Just like with other Absolut products, the Absolut Elyx can be consumed on its own or mixed with creating all kinds of cocktails. It is the most expensive of all Absolut products, costing an average of $45 per 750ml bottle.
Absolut 100
The black bottle gives notice that the Absolut 100 is not your ordinary vodka. Created to be a premium product, it combines Absolut's exceptional smoothness with an extra punch.
A triple-distillation process allows for the creation of premium vodka with superior smoothness and with an added punch, 100 proof worth of alcohol content to be exact. It is made of all-natural ingredients, with no sugar added.
Absolut 100 is best consumed pure or on the rocks, but it can also mix well with different drinks. A 1-liter bottle of Absolut 100 costs an average of $40.
Absolut Flavors
Absolut is well-known for its flavored vodkas. These flavors add a new dimension to the drinking experience without compromising that distinct Absolut taste and any of its alcohol volume.
Popular variants of Absolut are fruit-based flavors such as Citron, Kurant, Apeach, and Mandrin. They also have other unique flavors such as Peppar, Ruby Red, and Vanilla.
Regardless of what flavor you choose, you can drink them straight up or mix them with your cocktail or mix of choice. The average price for these variants is more or less the same with their Absolut Blue counterparts.
Absolut Vodka Calories
Because of its low-calorie content, vodkas such as Absolut has become the alcoholic drink of choice for those cutting calories.
For Absolut Vodka, it has been measured that one shot (equal to approx. 1 ounce or 30ml) has 69 calories, which is surprisingly low for any type of liquor. This is partly resulting in the distillation process stripping off proteins and other calorie sources from the vodka.
Common Mixed Drinks Recipes with Absolut Vodka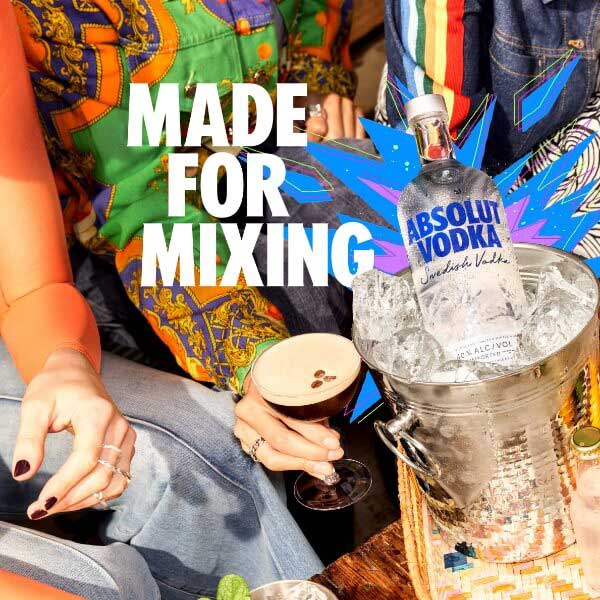 While Absolut Vodka can be mixed with just about anything, here are some of the most popular drinks it is mixed with.
Mule
Mule
Instructions:
Fill mug with ice and add all ingredients together.

Garnish with lime wedge.
Martini
Instructions:
Add all ingredients to an ice-filled mixing glass.

Shake or stir and then pour into martini glass.
Bloody Mary
Instructions:
Mix all ingredients in a mixing glass.

Pour in a tall glass.

Garnish with celery or lemon.

Final Thoughts
Absolut Vodka is one of the world's most popular vodka brands for good reason. With its level of quality across the board, you will get your money's worth with their products.
What do you think about your Absolut Vodka experience? Do you have other mixes with Absolut that you can share? Express your thoughts at the comments.