Introduction to Captain Morgan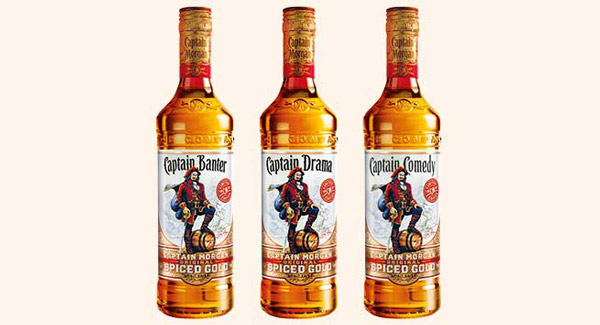 Originated in 1944 in Canada, Captain Morgan Rum is one of the cheaper and more popular brands of rum today. It's one of the most common rums that's being used for cocktails since the company developed it to really be a mixing rum.
Captain Morgan has a lower alcohol content compared to its competitor brands but it is smoother and sweeter due to the spices in its mix. This makes the rum perfect for cocktails without noticing how easily you get buzzed. (Quick buzz at a low price is always a good thing, right?) According to yougov.com, Captain Morgan is the 9th most popular spirit, the 9th most famous, and is most popular among millennials.
Captain Morgan Trivia
The pirate on the bottle? That is Captain Morgan and he really did exist, and he really was a captain! Welsh-born, Captain Henry Morgan was known to be a ruthless pirate. Well, not really. He's technically called a privateer because his pirate activities were all sanctioned by the government. Captain Morgan attacked Spanish interests in the name of Her Majesty the Queen.
The Captain isn't exactly the best role model since he wasn't probably a good person to begin with. Thankfully, the real Captain Morgan doesn't have any connection with the beloved rum brand that we know today. He was just the inspiration used by the cartoonist who was commissioned to draw the logo for the rum. The pirate on the label is most famous for his swashbuckling stance, which has been fairly recognized in social media and pop culture in general.
Captain Morgan Rum Prices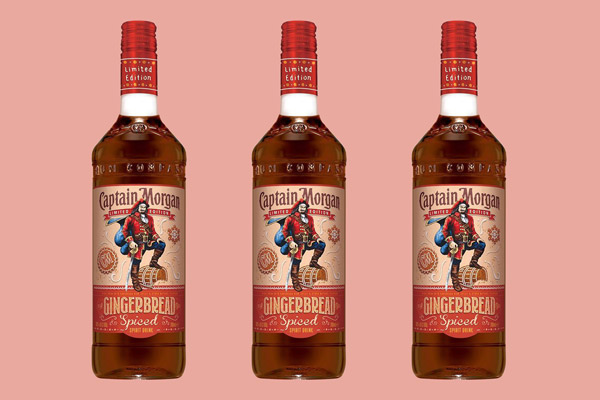 Captain Morgan is pretty affordable as far as liquor goes. This is one of the reasons why it's such a popular choice.
In general, the price of rum products, including Captain Morgan, varies, depending on the variant. Rum cost is likewise driven by various factors, some of which are not production-related. These include available supply, consumer demand, as well as other external factors.
Captain Morgan Rum is mainly available to the public through the primary retail market. Rum prices in this market usually follow the manufacturer's suggested retail price. The price will start to vary widely when the product sold originally at retail gets into the secondary market or the resale market.
To better understand the price point difference in various sellers, including primary and secondary markets, as well as specialist retailers, it would be best to know the various drivers that dictate rum prices.
Aging – The rum's age has a say on the final product's price point. There is a limited production of well-aged variants; hence, they are more expensive.
Branding – Rum manufacturers try to make their products stand out from other brands to gain a competitive edge. Captain Morgan, for instance, promotes its products as great for mixing, and this is one factor that places the rum always on the top shelf. You'll never find a bottle of Captain Morgan Rum on the bottom shelf.
Inflation and Cost of Production – When the cost of materials and ingredients used in rum manufacturing goes up, you can expect a corresponding rise in the finished product's price. Inflation also contributes to the rising rum prices.
Consumer Demand & the Secondary Market – Over the years, consumer demand for rum has consistently increased. Many have shifted to rum consumption. Some even buy stocks for future resale.
Even with the current economic slowdown, Captain Morgan has maintained its share of the rum market with its high quality and affordable price.
Common Captain Morgan Rum Prices List
Listed in the table below are the updated 2020 prices of Captain Morgan and its different variants:
Captain Morgan's Original Spiced Rum

Captain Morgan's Cannon Blast

Captain Morgan Long Island Iced Tea

Captain Morgan's Pineapple Rum

Captain Morgan's White Rum

Captain Morgan's Apple Smash

Captain Morgan's Jack-o'blast

Captain Morgan 1671 Spiced Rum

Captain Morgan's Grapefruit Rum

Captain Morgan's 100 Proof Spiced Rum

Captain Morgan's Coconut Rum

Captain Morgan's Watermelon Smash

Captain Morgan's Silver Spiced Rum

Captain Morgan's Black Spiced Rum

Captain Morgan's Private Stock Rum
Captain Morgan Parrot Bay Prices List
| | | |
| --- | --- | --- |
| Captain Morgan Parrot Bay | | |
| Captain Morgan Parrot Bay Pineapple | | |
| Captain Morgan Parrot Bay Strawberry | | |
| Captain Morgan Parrot Bay Mango | | |
| Captain Morgan Parrot Bay Orange | | |
| Captain Morgan Parrot Bay Coconut | | |
| Captain Morgan Parrot Bay Passion Fruit | | |
| Captain Morgan Parrot Bay Key Lime | | |
| Captain Morgan Parrot Bay Coconut 90 | | |
Is Captain Morgan cheaper than other brands?
In terms of price, there is a considerable difference between Captain Morgan and other rum brands in its class. This could be because Captain Morgan is a spiced rum, while others such as Bacardi are not. As previously mentioned, Captain Morgan is on the sweeter side, and is good for mixing in cocktails. As far as alcohol content goes, it's almost at the same level as other brands, which means you'll get pretty much the same buzz with around the same amount of drinks.
Let's take a look at the other brands of rum in the market and how they compare to Captain Morgan Original Spiced Rum. Below is a list of competitor brands and their prices, as reported in delish.com:
Cruzan Single Barrel Rum, $36.00
Sailor Jerry Spiced Rum, $ 19.00
The Kraken Black Spiced Rum, $21.00
Bacardi Superior, $ 19.00
Parce Rum, $45.00
Malibu Original Caribbean Rum, $17.00
Mount Gay XO Rum, $65
Diplomatica Reserva Exclusiva, $ 39.00
Bacardi Gran Reserva Limitada, $99.00
Don Q 151 Rum, $30
Appleton Estate Signature Blend, $35.00
Bumbu Original Rum, $37
What to Mix With Captain Morgan?
Since Captain Morgan was crafted to be a mixing rum, it is only right that we include a list of a few cocktails that you can make with it. Enjoy!
Captain & Cola
The drink is traditionally used with light rum but dark rums and other varieties that suit one's preference may also be used. It originated during the prohibition era when people used cola to mask the taste of cheap liquor. Nowadays though, it's a really popular drink for bar goers. It's also very simple to make.
Instructions:
Captain & OJ
Mixing OJ into your rum makes it lighter and more refreshing.
Instructions:
Captain Morgan Sour
Captain Morgan Sours are also another way to turn rum into a more refreshing, tropical summer drink.
Instructions:
Captain's Berry Daiquiri
While daiquiris are more popularly known to be a ladies'drink, there is nothing girly about it because there's still a respectable amount of alcohol in it to get you tipsy.

Instructions:
Captain's Colada
Just like the daiquiri, this is known to be more of a ladies'drinks as well. But, like the daiquiri, this drink is anything but weak.

Instructions:
Final Thoughts
Captain Morgan is a fun choice of drink that you can enjoy in a variety of ways. Depending on personal preferences, there's something for everyone. Don't forget to drink responsibly!