Quick Summary:
Courvoisier is a popular brandy known for distilling a grandeur level of cognac. It is also known for being one of the top producers of Cognac in France.
A 750 mL Courvoisier Cognac bottle costs around $20 while a 750 mL Courvoisier VSOP bottle costs $30.
Its correct pronunciation depends on whether you are English or French.
Introduction to Courvoisier Brandy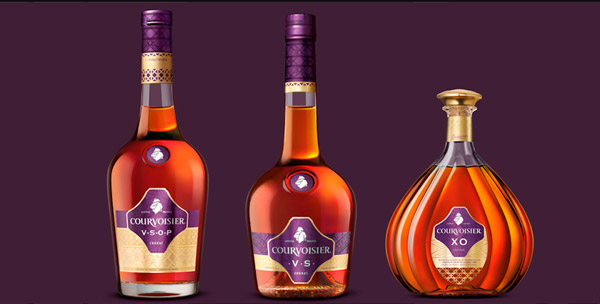 What Is Courvoisier Brandy?
Courvoisier Brandy is a brand of cognac, a variety of brandy, which is owned by Beam Suntory, an American company that is also the subsidiary of Suntory Holdings from Osaka, Japan. Although it is owned by an American company that is under a Japanese subsidiary, the main production of Courvoisier is based in the Charente region of France.
What Does Courvoisier Brandy Taste Like?
Courvoisier Brandy has an alcohol content of 40% and 80 Proof. It has an elegant and sweet taste of cognac and it has strong flavours of fresh fruits and oak. Courvoisier is a mix of young and aged cognac, which gives it a fruity, flowery, and woody taste that is remarkably gratifying.
Brief History of Courvoisier Brandy
Courvoisier Brandy was established in Bercy, a neighbourhood in Paris when two gentlemen Emmanuel Courvoisier and Louis Gallois became cognac traders of the said region. It was then that they realized that in order to acquire the finest cognac in the area, they must be the producers themselves.
This paved the way for them to relocate in France and mark the history of Courvoisier brandy. Since then, the craft production of Courvoisier did not change even after 200 years have passed.
How Is Courvoisier Brandy Made?
Crafted from 200 year old oak trees, which are exclusively selected by the Master Blender, Courvoisier is proudly produced handmade – from harvesting to aging in the barrels.
The Courvoisier Cognac can only be produced from three grape types – Colombard, Folle Blanche, or Ugni Blanc grapes that are specially grown and harvested at the end of summer. The juices pressed by the skilled vine growers are fermented naturally for seven days to produce the perfect wine.
The wine is then distilled for 24 hours in the months of November to March only when the final product will be prepared for ageing. In their specially designed cellars, the precious eaux-de-vie will be aged in barrels handcrafted in oak trees in a minimum of two and a half years.
Courvoisier Brandy Prices

How Much Is A Bottle of Courvoisier?
Courvoisier brandy price depends on the variety and size of each bottle. But a regular 750 ml Courvoisier VSOP bottle has a price range of $35 – $39.
Courvoisier VSOP – Courvoisier Cognac VSOP is a delightful blend of Fins Bois, Old Borderies eaux-de-vie and Petite Champagne. It has the nutty notes and sweet, caramel flavour with an aroma of peach. A 750 ml bottle of Courvoisier VSOP Cognac costs $39, while a 1L bottle costs $99.
Courvoisier XO – Courvoisier XO has the palettes of vanilla but is really made with fruits, nuts, and spices. It typically costs $100 – $150 for a 750 ml bottle.
Courvoisier Brandy VS – Courvoisier Brandy VS is a blend of several crus aged. It comes in 375mL, 750 ml, 1 litre, and 1.75 litre bottles. For the smallest bottle, it costs around $15 – $19. For the regular 750 mL bottle, it costs around $20 – $25. For the 1 litre bottle, it costs $35 – $39, and for the largest 1.75 Litre bottle, it costs around $50 – $55.
Courvoisier Napoleon – Courvoisier Napoleon complements the taste of vanilla, spicy wood, and sherry. It costs around $70 – $80 for a 750 ml bottle.
Courvoisier Brandy Prices List
Courvoisier Initiale Extra

Courvoisier VSOP Exclusif

Courvoisier Napoleon Fine Champagne
Prices Compared to Other Brandy Brands
Courvoisier vs. Hennessy
Hennessy VS is also a French high end cognac brand that has a smooth texture and taste of oak and vanilla. Hennessy is slightly more expensive than other brandies in its class. It costs around $30 to $39 for a 750 ml bottle, while Courvoisier VS costs around $20 to $25 for a bottle of the same size.
Courvoisier vs. Remy Martin
Remy Martin V.S.O.P is a smooth brandy that has the tastes of liquorice, baking spices, dried fruit, and ginger. Hennessy is a bit expensive. It costs $59 for a 750 ml bottle, while Courvoisier V.S.O.P. costs $39 for a bottle of the same size.
Common Recipes: What to Mix with Courvoisier Brandy?
Midnight In Paris
Instructions:
Preferably, use a high ball glass and fill it with ice.

Pour the Courvoisier cognac (VSOP).

Add the ginger ale and stir lightly.

Garnish with half an orange slice and serve icy.
Final Thoughts
Courvoisier is a well-known brand of brandy in America and it is also one of the largest producers of Cognac in the world. It has the perfect balance of aroma and taste.
If you are looking for a fuller taste of brandy experience, Courvoisier is the right one for you. It is smooth and unique; you can mix it with almost all cocktails.