Quick Summary:
E&J Brandy is a classic American Brandy. It is known as the most awarded and most popular brandy in America because of its smooth quality and timeless flavour.
A 750 mL bottle of E&J Brandy costs around $13.99.
E&J Brandy can be mixed with various drinks like alcohols, fruit juices, and other cocktails.
Introduction to E&J Brandy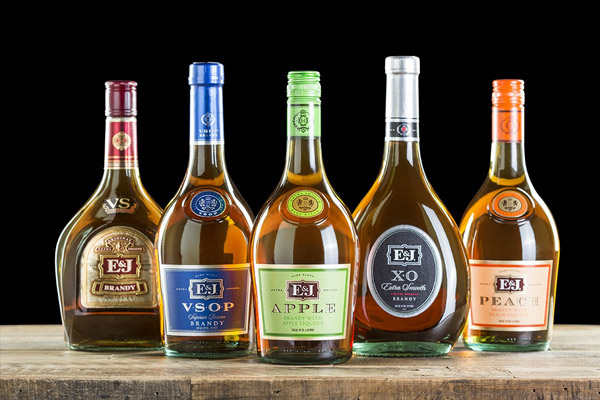 What Is E&J Brandy?
E&J Brandy is the most awarded brand of American Brandy. It is popular for its apple and toasted oak flavours with hints of vanilla and spice. E&J Brandy is smooth and silky. It can be mixed with other drinks or can be drank straight after opening.
What Does E&J Brandy Taste Like?
E&J Brandy has 40% alcohol by volume and 80 Proof. It has a bit of sweetness and light brandy flavour. It is aged perfectly that you can even taste the woodiness of the barrels where it was matured.
Brief History of E&J Brandy
E&J Brandy traces its roots from brothers Ernest and Julio of the Gallo family. It was in 1970 that the duo combined their expertise in winemaking to create a fine brand of Brandy, which they later on called E&J.
The two brothers have come up with their signature brandy after five years of experimenting and tasting in their Fresno distillery. In 1975, E&J was finally launched in the market where it has became a classic.
How Is E&J Brandy Made?
E&J Brandy is sourced from a perfect mix of top grade California grapes, which are fermented perfectly to produce a quality wine that will serve as the base of the brandy.
The fermented wine will then be distilled within 3 months to ensure that it catches the freshness and aroma of the liquor. Each of the 275K barrels is aged uniquely, making it the most complicated process of distillation.
After distillation, the brandy is aged inside the barrel for a minimum of two years and then blended to get the exact classic smooth flavour that it is known for.
Who Owns E&J Brandy?
E&J Brandy is owned by the E&J Gallo Winery. In 2019, Constellation Brands Inc. made an announcement to deal and sell wine brands that include the E&J Brandy and Clos du Bois and Mark West for $1.7 billion.
E&J Brandy Prices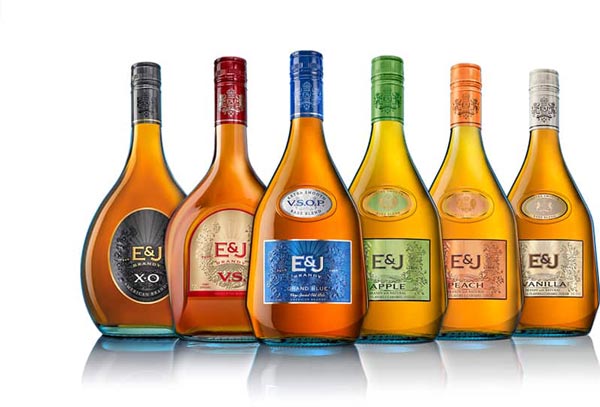 How Much Is A Bottle Of E&J Brandy?
One regular 750mL bottle of E&J Brandy has an average price of $13.
E&J XO – E&J XO Brandy comes in a 750 mL bottle. It has a price range from around $13 to $16.
E&J VSOP – E&J VSOP Brandy comes in a 750 mL bottle. It has a price range from around $12 to $15.
E&J Brandy VS – E&J Brandy VS comes in 375 mL, 750 mL, 1 Litre, and 1.75 Litre bottles. The smallest bottle costs around $5 – $7. The regular 750 mL bottle costs around $10 – $12. The 1 litre bottle costs $13 – $16, and the largest, the 1.75 Litre bottle, costs around $22 – $25, which is also the most expensive of them all.
E&J Brandy Prices List
Prices Compared to Other Brandy Brands
E&J Brandy vs. Christian Brothers
Christian Brothers is a good quality brandy that has the qualities of bourbon and whiskey. Its price of $12 for a 750mL bottle is competitive with other liquor brands like E&J VSOP Brandy that costs $12 – $15.
E&J Brandy vs. Paul Masson
Paul Masson is another known brand of Brandy in America that serves the same liquor variety as E&J's. It also offers a 750mL of Paul Masson Brandy VSOP that offers almost the same taste and price of $12 to $15 to E&J's VSOP Brandy, which is $13 to $15.
E&J Brandy vs. Korbel
Korbel California VSOP Gold Brandy is a sweet, oaky brandy that comes in the same 750mL bottle size as E&J brandy. It costs $17, while E&G VSOP costs $14.
E&J Brandy vs. Courvoisier
Courvoisier is a known expensive brand when it comes to American Brandy. It has the hints of peach, dry fruits, and woody flavour, which is somewhat similar to E&G's woody brandy flavour.
Undeniably, one 750mL bottle of Courvoisier VSOP Exclusif is significantly more expensive than almost any other brandy out there. It can cost around $50 to $60, which is too high-priced compared to E&J Brandy that costs $13 – $15.
Common Recipe: What to Mix with E&J Brandy?
E&J Spiced
Instructions:
Preferably on a highball glass, mix XO Brandy, spiced rum, and grenadine.

Add a lot of ice.

Top off with lemon lime soda until everything is mixed.

Serve icy, and garnish with a lemon slice on the side.
Final Thoughts
E&J is a popular brandy in America that has been serving brandy-lovers for over 45 years now. It is known for giving the best tasting classic brandy that everyone comes back to.
E&J Brandy is versatile and can be mixed with almost any type of drink. It is also competitive in its price, which makes it a good buy for most drinkers.