At a Glance:
Grey Goose, a multiple award winner in the vodka category, boasts of its clean, fresh, smooth, and creamy texture. The vodka is made in France for the American markets.
Grey Goose, a popularly known brand of vodka retails at different prices worldwide. The brand's prices differ significantly due to the method used for processing. Compared with other types of vodka, the Grey Goose has slightly higher prices.
The brand is known as ultra-premium. It uses wheat, and Grey Goose argues that their vodka's smooth texture is because they utilize wheat rather than other fermented grains.
Introduction to Grey Goose Vodka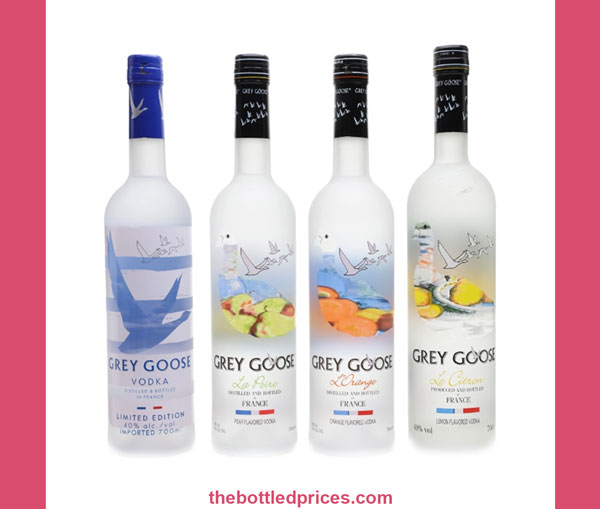 What is & Who owns Grey Goose?
Grey Goose is a type of vodka consisting of many variations. The vodka boasts of fruit infusions such as Le Citron, La Poire, among others. Sidney Frank created the Grey Goose brand in the 1990s. Francois Thibault then composed the recipe. In the year 2004, Frank sold the brand to Bacardi after its success in the American market (en.wikipedia.org).
Where is Grey Goose Vodka Made?
Grey Goose distillery is located in the gastronomy world's capital, France. François Thibault, a cellar Master in France, partnered with Sydney in making the brand. His aim was to transition his skills from the production of Cognac to vodka.
How Many Employees Make the Grey Goose Vodka?
Do you know that only 20 workers make all the Grey Goose worldwide? I bet you did not. It only takes about 20 workers to produce the entire supply of Grey Goose in the whole world. The La Vallee de I 'Oise mill and distillery only employ around 20 individuals for the process that starts with weighing the grains and concludes with the distillation process (www.ranker.com).
Why Grey Goose Vodka is Primarily Sold in America?
Although Grey Goose was and still is initially made in France, the creator (Sydney) was an American. His idea was to make vodka for Americans. Therefore, he set out to come up with luxury vodka that suits them. He created the Grey Goose Vodka, and to him, vodka that came from France gave off a luxury aura. The decision to have the distiller in France was for the reason that France has a significant culinary history. The brand also aimed at differentiating itself from other vodka made in Eastern Europe.
Grey Goose Vodka Prices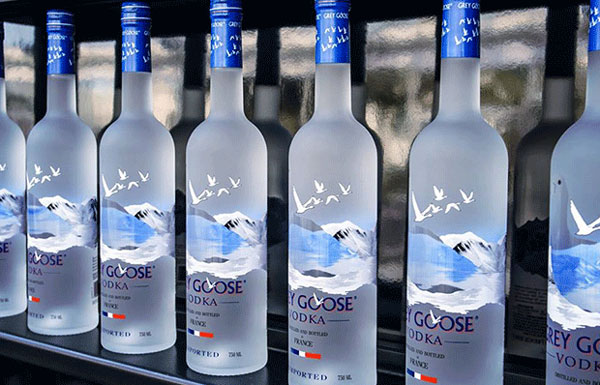 Grey goose is processed using various techniques. Thus, the difference in the price ranges. The vodka uses materials such as wheat, barley, potatoes, grapes, and rye to process it. Grey Goose undergoes distillation several times before coming up with the final product. The number of distillation times contributes to how smooth or clean the vodka is going to be.
The filtration process of most types of vodka is done using charcoal to remove any undesired flavors and impurities. However, Grey Goose uses limestone as its primary material for filtration. Water is then utilized to come up with the wonderful mouthfeel of the vodka. Grey Goose uses water derived from the natural springs in Cognac (www.greygoose.com). The price of each type of Grey Goose vodka depends on the methods of processing.
Why do the prices of vodka vary so much if all vodka is the same? Some vodka brands can be very costly compared to others. This is because the most expensive brands are distilled more and they also use higher quality materials during production compared to the low-priced vodka. Moreover, people will always pay based on their perceptions. They will pay because a certain brand makes them feel some type of way. People consider Grey Goose Vodka to be expensive. It is pricy because it's all about image, impressing, and feeling good.
The current Grey goose vodka prices include:
Grey Goose Vodka Calories
For people who are watching weight, vodka will not ruin any of your plans. Vodka, compared to other alcoholic beverages, has the lowest number of calories (www.healthline.com). There is also zero carbs in vodka. This is why most dieters prefer it. The only thing one needs to watch out for is the sugary mixes that may contain lots of carbs.
Vodka contains only two ingredients, namely water, and ethanol. This is an indication that it does not have any nutritional value. In Grey Goose vodka, every ounce of serving has only 69 calories. The difference in the number of calories can differ depending on the sizes of the shots.
If you are mindful of the calories, you need to watch out for the brand of vodka that you drink. Most varieties of vodka, including Grey Goose, have 80 proof. This means that they have 40 percent alcohol. Therefore, any brand that has over 80 proof means that it has more calories.
Is Grey Goose Vodka Gluten-Free?
Some people may have allergies or suffer from celiac diseases because of gluten. This does not mean that they cannot enjoy their favorite drinks. Vodka uses various ingredients for distillation apart from wheat. Therefore, any vodka that uses all other ingredients is gluten-free, for instance, grapes, potatoes, or corn.
So is Grey Goose really gluten-free? This is a question that may sound silly, but it is significant for those who are intolerant to gluten. Grey Goose uses wheat while being produced. However, it has an extensive distilling process. This process is said to get rid of every trace of gluten. Grey Goose is approved by TBB to categorize itself as gluten-free. People who have celiac disease are advised to visit their doctors for advice on their reactions to gluten. Some people react to gluten in vodka while others do not.
Common Recipes: What Goes Good With Grey Goose Vodka?
Are you looking to make the best cocktail for your friends and yourself? With Grey Goose, you can make an impression any day. Grey Goose vodka acts as an ideal base spirit for cocktails because of its magnificent flavor. You can mix it up any way you like. Traditional blends, fruity cocktails, or even a clean, crisp drink are different ways you can come up with the ideal recipe.
The Passion Fruit Martini (Serves 2)
This cocktail is sweet and will leave your taste buds longing for more. If you need that memorable mixture, combine the vanilla and the passion fruit flavors for a unique blend.
Instructions:
Add all the ingredients in a cocktail shaker and shake the mixture for about 30 seconds.

Strain the mixture in a cocktail glass that has been chilled and use the passion fruit to garnish.

Serve the drink accompanied by champagne shot on the side.
Grey Goose Magnifique (serves 2)
This cocktail is refreshingly enticing with a mix of coconut and orange blossom notes. It is easy to make, and you can have it during a brunch or warm weather.
Instructions:
Mix all the ingredients in a highball glass.

Use a lime wedge to garnish.

Enjoy!
Grey Goose Flame of Love (serves 2)
This cocktail is a 1970 classic, and it uses fry Fino Sherry as the main ingredient. The cocktail treat will keep you longing for more. This cocktail is best served in an Aperitif. It may be a little advanced to make.
Instructions:
Mix the ingredients in a cocktail shaker and stir well.

Drain the spirits into a chilled cocktail glass.

Put an orange zest into the drink to act as a garnish.

Serve and enjoy!
Final Thoughts
Grey goose vodka, awarded as the best tasting vodka in the world, is made in France for the Americans. This top-shelf vodka differs from other vodka based on the texture, smoothness, prices, and methods used for distillation. The vodka is also gluten-free. Nonetheless, it uses wheat as an active ingredient. The vodka can be used to come up with different cocktails that are mouthwatering. Are you going for a night out with your friends or looking to impress someone? Try any of the recipes included above, and you will enjoy the feel.