A popular drink in high-end bars and parties, Louis Roederer offers a variety of champagnes that include Rose, Brut, and most importantly – Cristal. Any champagne enthusiast would vouch for the Cristal as a crowd favorite, but only a few would be familiar with its history and origin. So if you are interested in knowing about what Louis Roederer has to offer, then read on to learn more about their different types of champagnes, as well as their tastes and prices.
Introduction to Louis Roederer Champagne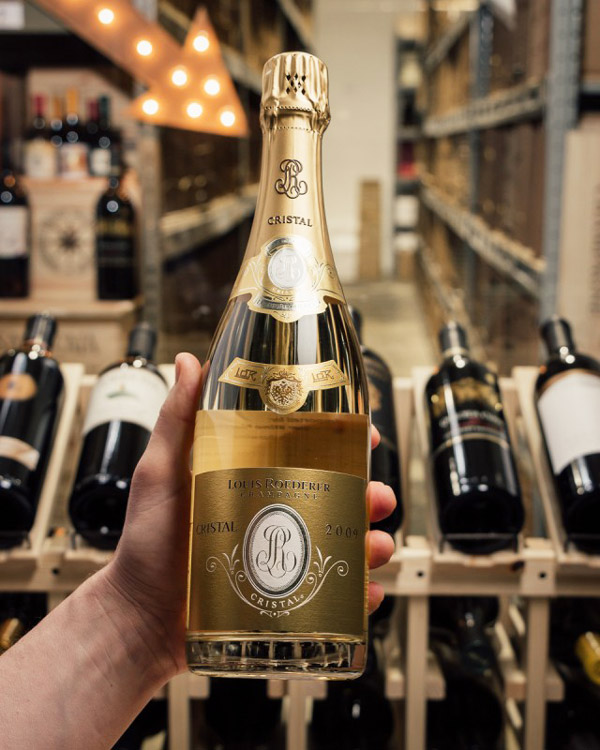 Established in 1776, the company was originally known as Dubois Pere & Fils, but when Louis Roederer inherited his uncle's business, he renamed it after him. It is widely considered as the most popular Champagne today with its unique quality, distinct style, exceptional taste, and character. The secret to its success lies in the fact that the grapes are sourced from their very own vineyards.
Louis Roederer Brut Premier Champagne
A blend of 20 percent Pinot Meunier, 40 percent Chardonnay, and 40 percent Pinot Noir, it is considered non-vintage champagne that sells roughly about 2.5 million bottles yearly. Before its release in the market, it is aged in the cellar for 3 years, followed by another 6 months in the bottle.
Louis Roederer Brut Nature 2009 "Philippe Starck" Champagne
Named after its designer, Phillippe Starck, this bottle of Champagne is made up of ripe Pinot Noir grapes coming from the Cumieres vineyards mixed with one-third blend of Chardonnay.
Wait at least 2-3 years after aging it in the cellar before drinking.
Louis Roederer Rose Champagne
The lightest among the champagne variants, Rose is comprised of 40 percent Chardonnay and 60 percent Pinot Noir, and is a perfect aperitif. A delicate and light hue is obtained after being aged in the cellar for 4 years.
A bottle of luxury champagne, Cristal is not produced yearly, but rather only if the grapes are of the finest quality. Chardonnay and Pinot Noir grapes are blended equally using the champenoise method, which results in its balanced age and freshness. Today, it is in demand due to its being a sign of exclusivity and affluence. Its price may be beyond what you would normally spend for a bottle of champagne, but if you want to give it a try, it will surely be worth what you are paying for.
Louis Roederer Champagne Prices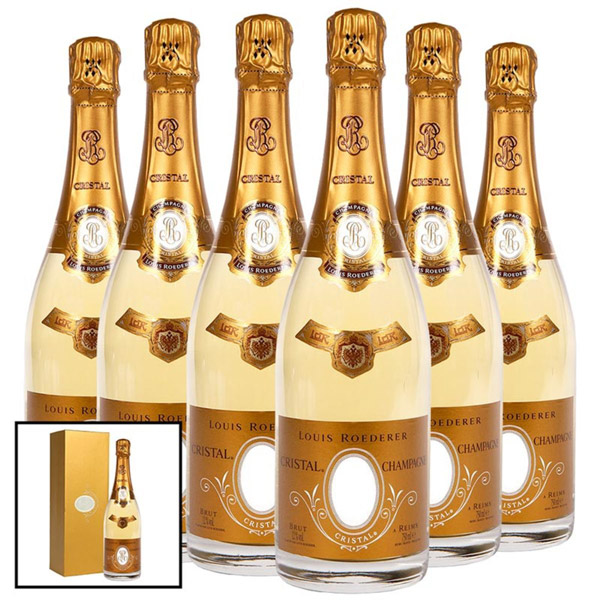 Not only will you notice the reasonable pricing difference between Cristal and the other champagne variants, but the difference in taste as well. A variety of factors influence the price as shown in the price guide listed below.
Louis Roederer Rose Vintage

Louis Roederer Brut Nature 2006

Louis Roederer Cristal Rose

Louis Roederer Brut Premier

Louis Roederer Cristal Champagne

Louis Roederer Carte Blanche

Louis Roederer Brut Nature 2009
Truth behind Cristal
Ever wonder why Cristal is priced incredibly higher than others in the same class? The truth is that the premium pricing for Cristal 2009 is due to the method used, and quality of the grapes, ensuring that each of the bottle produced is of the highest quality.
The grapes are carefully hand-picked, having reached their maturity before being aged and blended to get their rich taste and high-quality aroma. What makes it expensive is that it is favoured by the wealthy. No wonder it is often linked to Tsars or kings. Its bottle not only stands out among the different champagnes, but it is also highly reputable in society.
Louis Roederer and Its Alternatives
Since the Louis Roederer is highly on demand in the market, listed below are some of the popular alternatives for brut premier, brut natural, and Cristal with their respective price range. Try to expand your palette; you might find that some of these may bring you absolute delight.
Louis Roederer Brut Premier

Veuve Clicquot Yellow Label

Moet & Chandon Brut Imperial

Louis Roederer Brut Nature

Billecart-Salmon Brut Rose

Moet & Chandon Grand Vintage Brut

Dom Perignon P2 Brut 1998

Champagne Krug Vintage Brut 2000

Piper-Heidsieck Rare Rose 2007
Final Thoughts
Having won so many hearts since its release of Cristal, Louis Roederer has built a reputation for its complexity, excellence, and elegance. Owning a massive number of vineyards, it is no wonder why most of the grapes used for making champagne come from their very own estate. Pleasing after every sip, choosing any of the Champagne bottle series is perfect for a night out with friends or loved ones.