Quick Summary:
Veuve Clicquot is easily recognizable for its distinct yellow label.
Veuve Clicquot is considered as the most iconic and world's largest producer of Champagne.
It is a little known fact that women pioneered some of these premium spirit lines including Clicquot.
Introduction to Veuve Clicquot Champagne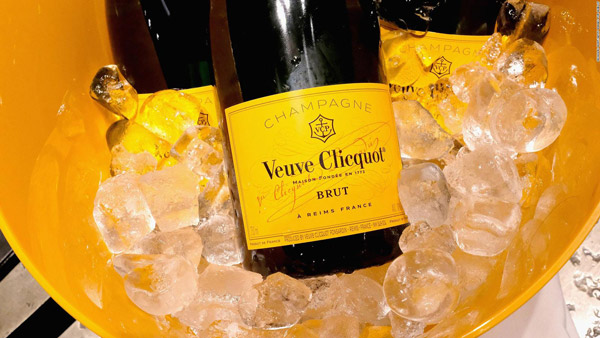 Brief History
With its French terminology "Veuve" (pronounced as "vuv") straight up translating to "widow", it is quite a wonder how widows like Barbe-Nicole Ponsardin, the world's first businesswoman, were able to dominate the champagne business scene. She managed to take over and transform her husband's failed business and expand it into a global empire.
From the iconic shape of their bottles down to the marketing style, she was able to process one of the world's first commercialized luxury champagne products. While most would associate the whole champagne line with Madame Clicquot, another widow named Jeanne Alexandrine Louise Melin is to thank for the champagne's flourishing flavor.
She wanted the brand to veer away from the traditional red wine and steer towards excellent champagne quality with a dryer profile to target the English market. For many years, it has been let the flavors mature inside the bottle before letting it out or disgorging them and serving it to family and friends.
Veuve Clicquot Brut Yellow Label
Veuve Clicquot's signature drink represents the brand's elegance and style ideally drank during special occasions such as birthdays or weddings. A bottle is reasonably priced with its remarkable yellow label. Categorized as sparkling wine, it has a slightly sweet taste of fruity aromas with 12% alcohol content.
Veuve Clicquot Rich
Its floral and citrus aroma gives it a new twist as the ingredients perfectly enhance the wine's flavor, easily paired with food. Preferred by "rich" consumers like the royalties of Russia that created their variation to each glass by adding more sweetness to it.
Veuve Clicquot Rose
Its blend is based on the traditional Yellow Label, which has a dominant Pinot Noir ingredient (44-48%). Chardonnay (25-29%) is added to give elegance to the wine, and lastly, a touch of Meunier (13-18%) to make it an overall well-balanced wine, perfect for a romantic date night.
Veuve Clicquot La Grande Dame
Top of the line, named and created after its pioneer, Madame Clicquot, is made of Pinot Noir (92%) and Chardonnay (8%) that gives its product sophistication and exceptional elegance.
Veuve Clicquot Champagne Prices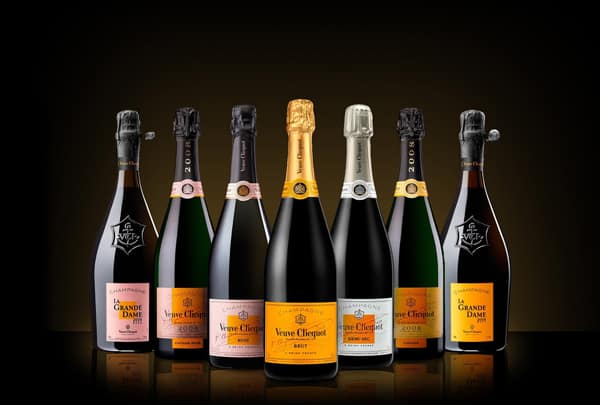 It is not an easy task finding quality wine that can satisfy each individual's palate and worth spending their money for. Widely available and recognized in the market, a 750ml bottle of Veuve Clicquot, for instance, would cost an average of $50, but depending on the size of the bottle, you can also find high-end premium lines that would go as high up to about $40,000.
Veuve Clicquot can be quite pricey and way out of the budget for some, although there was a time when a 200-year-old vintage bottle was sold for $34,000 at an auction. The Yellow Label might be Champagne House's most popular and number-one selling bottle, but a wide range of factors can influence the prices of these products. If you're not sure which ones to buy or choose from, check out the updated price guide listed below for reference as you'll find a wine perfectly suited for you at the right price.
| | |
| --- | --- |
| | |
| Veuve Clicquot La Grande Dame | |
| Veuve Clicquot Extra Brut Extra Old | |
| Veuve Clicquot Ponsardin Brut | |
| | |
| Veuve Clicquot Brut (Yellow Label) | |
| | |
Similarly Priced Alternatives to Veuve Clicquot
Running close to its competitor being beloved and well-known with the same price range, Moet & Chandon is considered a house staple, especially during engagement parties and bridal showers, among others. It has also been used on-screen for Hollywood films like The Great Gatsby.
Roederer Estate Brut
A way cheaper alternative to the Veuve Clicquot, this bottle of sparkling wine from California costs $25, probably not a big shock since it is made the same way as the other Louis Roederer Champagne products.
Forerunner among the cheap California champagnes, this sparkling wine is made from Chardonnay and Pinot Noir grapes having sweet fruity flavors of raspberry, lime, and orange.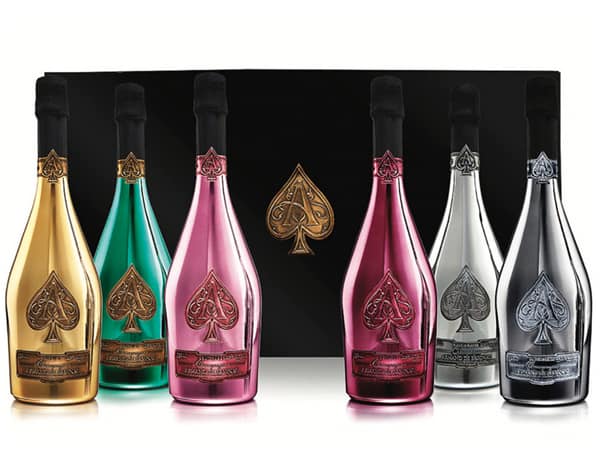 Owned by Grammy award artist Jay-Z, this luxury brand is a staple in fancy parties, restaurants, clubs, and bars all over the world. It costs about $299.99 a bottle.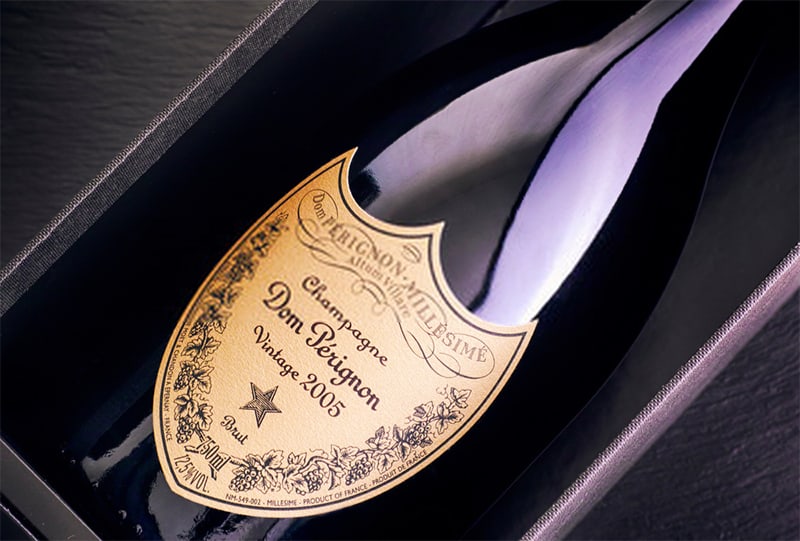 Considered as the spiritual father of Champagne, this vintage champagne doesn't come cheap compared to Veuve Clicquot since a bottle costs an average of $170.
Final Thoughts
It always feels good to pop a bottle of Champagne whether it is a simple gathering or noteworthy celebrations like graduations, anniversaries, or even weddings. We have Madame Clicquot to thank for the major accomplishments of the House for giving it so much luxury and class throughout history.