Introduction to Tequila Avión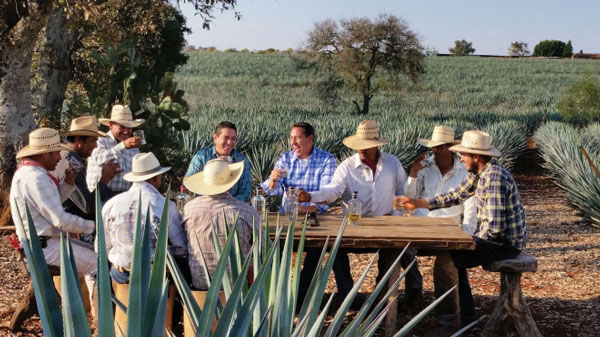 Other than its ultra smooth and pure flavor, everything else about Tequila Aviόn is a little bit disruptive and risqué. It was conceived during a Vegas poker tournament attended by one of its co-founders and Warren Buffet. Its Multicultural Ambassador is hip hop artist, Jeezy, whose rapping is as outstanding as his arrests. The gorgeous Katie Savoy stars in Aviόn's outbreak TV ad – an arousing visual with hints of tasteful S&M. In short, Tequila Aviόn is Sly Stallone's "Rocky" in the morbidly competitive liquor industry.
Entrepreneurs rarely venture where industry titans oppress newly launched spirits into oblivion. Yet Aviόn's visionary commercial model propelled it from the obscurity of its 2010 launch in New York and California to a multi-cultural, multi-million dollar brand in eight short years. Along the way, Tequila Aviόn won spirits competitions, rap song raves, and TV series endorsements. By January 17, 2018, Pernod Ricard USA, a global distributor of premium liquor completed its end stage acquisition of the last outstanding stake in Aviόn Spirits, LLC. Tequila Aviόn had arrived.
How It Happened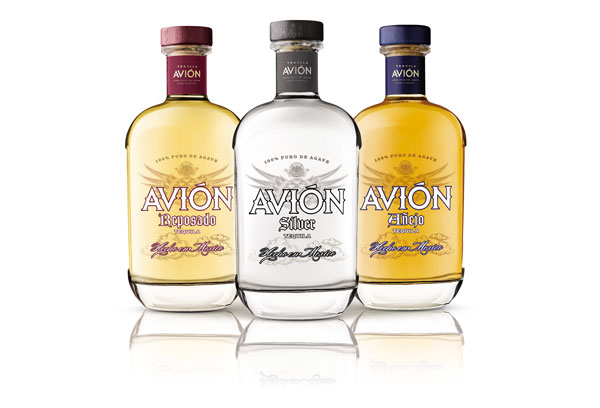 Aviόn's ascent to worldwide popularity – across all classes and cultures of drinkers –is anchored in the product's superiority, visionary marketing, and savvy management. In 2009 two Marquis Jets executives, Ken Austin and Kenny Dichter, co-founded Tequila Aviόn. Austin envisioned a tequila of excellence and distinction, in which no corners were cut, either in its source or its production. His commitment to these standards brought him to the rare Blue Weber Agave, grown at a 7,000 foot elevation in the crisp sunshine of the arid plains of Jalisco, Mexico. The depth and character of the agave created at this elevation is enhanced by the proprietary roasting and distillation processes developed by Austin in partnership with the Lopez family of Jesus Maria, Jalisco, Mexico.
As fifth generation blue agave growers, the Lopez family welcomed Austin's desire to create an ultra premium tequila. The no-corners cut methodly begins with the use of only mature Blue Weber agave plants. The jimadores pick the first generation "children" of seven-10 year old agave "mother" plants. The plants are then slow roasted in small brick ovens. The extracted liquid is 100% pure agave, which is naturally gluten free. It is then distilled in small batches followed by multiple filtrations. No mixto or fructose fillers are added to the 80 proof, 40% ABV tequila. Although the Lopez-Austin process is much slower than other production models, the answer is in the taste. In 2012, Tequila Aviόn won "Best White Spirit in the World" at the prestigious World Spirits Competition in San Francisco – only two years after its product launch. This accolade was Aviόn's first foothold in its ascent to brotherhood with other premium tequila brands.
The next rung: brand recognition. Austin turned the gold of a long-time friendship with Doug Ellin and the silver of a new friendship with Jeezy to Aviόn's advantage. Doug Ellin is the creator of HBO's "Entourage" series. Ellin agreed to feature Tequila Aviόn as part of the "Entourage" plot line. The gold of Aviόn's "Entourage" appearances was paired with the silver of rap music that typifies the Millenial culture. Jeezy, a successful Southern hip hop /trap music artist, rapped about his infatuation with Tequila Aviόn. His CD's came to Austin's attention. They met and a friendship was born. By 2013, Austin had brought Jeezy on board as a Multicultural Ambassador for the brand. The Pernod Ricard acquisition five years later simplycompleted what Austin's vision and commitment to excellence had earned: Aviόn's global recognition in less than a decade as an ultra premium tequila.
Today, Aviόn is the darling of mixologists, shot connoisseurs, housewives, hip-hop artists, and 1%'ers. It doesn't matter whether you choose Silver, Plato, Reposado or Añejo. Aviόn's excellence shines through all permutations.
Tequila Avión Prices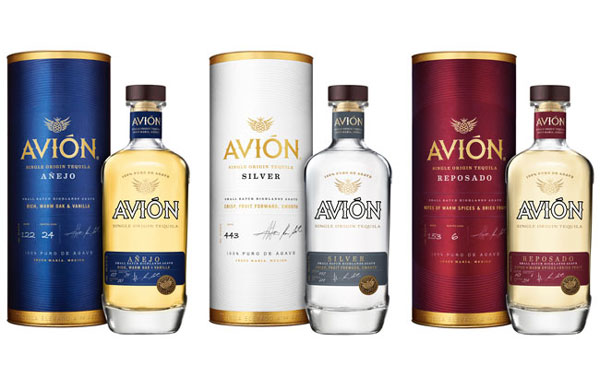 Even when Aviόn was only a twinkle in Ken Austin's eye at the Vegas poker game, it was always conceived as an exceptional tequila to be savored and sipped. Budget brands such as Margaritaville, Lunazul or Jose Cuervo Especial could compete for the jello shots/ beer chaser crowd. Aviόn aimed for sipping evaluation at a World Class Tournament of Liquors before the first batch was ever distilled in 2009. It was as if its co-founders knew in 2008 that there would be a 706% growth in tequila's ultra-premium category before 2002 was identified as the base year for tequila's growth.
There are four distinct categories of tequila. These reflect refinements in its aging, flavors, color or potency. Any tequila's price increases as it is aged longer and acquires more complexity and subtlety. Those that do not undergo Tequila Aviόn's strict distillation and filtration process can be produced more economically, especially when they are not 100% agave sourced.
But Tequila Avion is not a budget or even standard brand in terms of flavor or production. It is, therefore, priced above standard brands but below ultra premium brands with name recognition. Regardless, Tequila Aviόn is available in each of the four standard categories of tequila:
Silver (blanco or plato) – crystal clear, aged only a few months, with a "fruit forward" flavor and no burning after taste;
Reposado (gold) – aged 6 months (3 times the industry norm), with hints of cherry, vanilla and caramel;
Ane᷉jo ("old" – caramel) – aged two years in American oak barrels, which adds notes of coconut and maple to the reposado's base tones;
Ane᷉jo Ultra (Reserva 44) –aged 43 months in French oak barrels, then rotated to a petite American oak barrel and aged one more month, to further enhance subtleties in flavor and heat;
100% Blue Weber Agave.
Ordinary drinkers may be able to discern only a tequila's smoothness, forward fruit flavor, and "after burn," but aficianados can discriminate and separate the notes of flavor in Silver, Reposado, Ane᷉jo and Reserva. They know that Tequila Aviόn is offered at a price point where value exceeds cost.
Tequila Aviόn's prices reflect that it was always planned to compete with the best-of-the-best. It was never conceived as a budget or standard "tequila makes . – compete well against ultra premium brands and new brands across all distillations, ages and complexities,
Avión Reserva 44 (Añejo Tequila)

Avión Añejo - Price Range

Avión Reposado - Price Range

Avión Añejo 44 - Luminous Special Edition

Avión Combo - All Flavors

Avión Silver with Glasses
Tequila Avion Prices Compared to Other Brands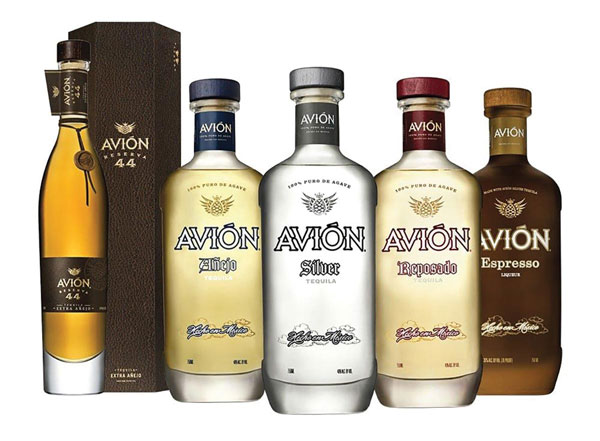 The comparison of Aviόn to other brands is fairly straight forward. It is a good $10-$15 more than budget honky tonk guzzlers, a smidgeon above established standard brands, neck-and-neck with new entrees also aimed at the utltra premium market, and priced under, but equally flavored, to the long-recognized ultra premium brands.
As a new brand to the market, Aviόn Silver's prices parallel two other 2008-2013 competitors: Casamigos (George Clooney's 2013 entree) and Deleόn, founded in 2008 by Brent Harding. The price of Aviόn's Reposado is positioned below Casamigos but slightly more than Herradura, while still bringing on the heat to Don Julio, which is at least $6.00 more than Aviόn for the same taste experience..
When comparing Tequila Avion's Ane᷉jo and Reserva 44 to its peers, the price point differences become marginalized. It all comes down to a connoisseur's personal preferences in flavor, smokiness and heat. A detailed chart, shown below, allows each individual to decide for him- or herself, whether to choose Tequila Aviόn or one of its competitors.
Silver Tequila Comparison


Jose Cuervo Especial Silver

Jose Cuervo Tradicional Silver
Reposado Tequila Comparison


Margaritaville Tequila Gold
Common Recipes: What Goes Good With Tequila Avión?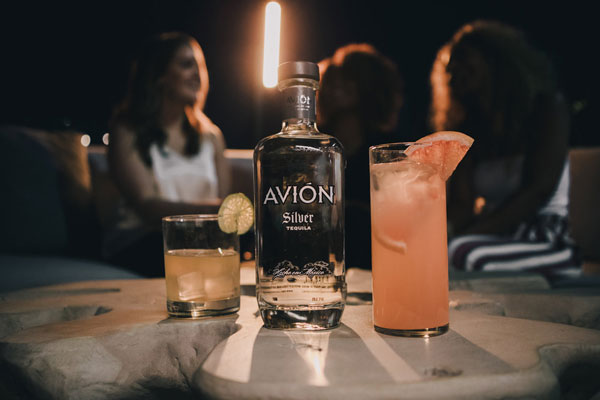 Tequila Aviόn Orange Cider Marguerita
Ingredients:
The trimmings:
Instructions:
Dip rim in honey or run a lime slice around the rim of a cocktail glass.

Coat the rim of the glass with the cinnamon and sugar mixture.

Add all ingredients to a cocktail shaker filled halfway with ice.

Lightly shake until chilled and pour cocktail and ice into a prepared glass.

Conclusion
If you haven't tried Aviόn, but you like tequila, diversity, complexity, and elegance, give Tequlla Aviόn a try. Beware, however. Young Jeezy expressed it best in "Me OK," You may become a "fool on that Avion, snow be on that liquor." Shot lovers slam rounds, savoring the unaged clarity and strength of Aviόn Silver. Mixologists and those who favor more complexity lean toward Aviόn's Reposado. Then there are the long haulers and sippers, who swear that Aviόn's Añejo or Reserva 44 can be drunk all day long without having a hangover the next day. Do your research. Let us know.