Vodka is considered a hard liquor by many people worldwide because it has a slightly higher alcohol percentage than others. This means that you are more likely to feel drunk with fewer shots of it. On average, a single adult can start feeling tipsy after consuming 4 to 6 shots of vodka in a span of one hour.
However, there are several factors that may affect how many shots of vodka will get someone drunk. If you are interested in knowing more about this, continue reading this article.
How Much Vodka Can You Drink At One Time?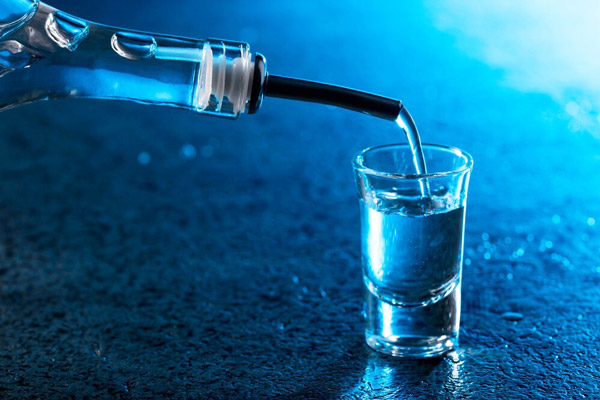 One of the biggest factors that affect how much vodka it would take before a person starts feeling drunk is their gender. Most of the time, men often have higher alcohol tolerance compared to women because they are bigger in size and usually are more prone to drinking.
Women can start feeling tipsy after drinking 2 to 3 shots of vodka in a span of an hour. If they consume more than that, they will start showing signs of drunks such as dizziness, loss of balance, etc. In worse cases, they might end up blacking out and throwing up due to the fast-paced ingestion of alcohol.
On the other hand, men usually start feeling tipsy after 7 to 9 shots of vodka. After that, they might also start showing signs of intoxication.
Does Your Drinking Pace Affect How Vodka Would Make You Feel?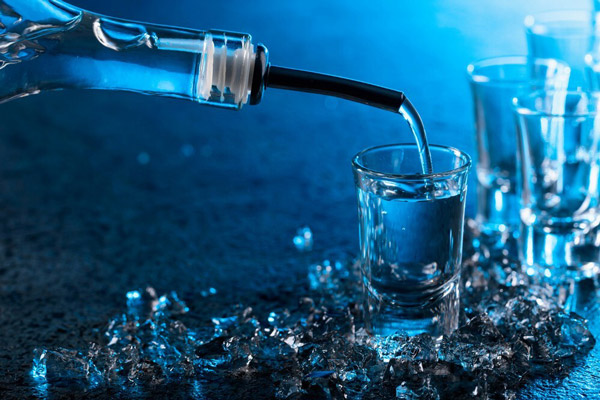 Yes, just like other alcoholic beverages, your drinking pace can significantly affect how drunk you feel when drinking vodka.
The standard drink size is around 14 grams of pure alcohol, which is around 1.5 oz of distilled spirit like vodka. On average, the human body can metabolize one standard size of alcoholic drink per hour. If you consume more than that, you will certainly feel drunk quicker and for a longer period because of the significant amount of alcohol in your system that is left unmetabolized.
However, take note that there are other factors, such as how fast you feel drunk when drinking vodka. This includes your body weight, mood, and the other drinks that you consume together with the vodka.
Your body weight determines the space in which alcohol can diffuse within the body. Suppose your body weight is 180 lbs. In that case, your blood alcohol concentration will be much lower than a person who only weighs 140 lbs. despite drinking the same amount of vodka.
Meanwhile, your mood can affect the alcohol absorption of vodka because stress and anxiety levels change the enzymes in the stomach. This alters the body's ability to process and metabolize alcohol.
Lastly, combining vodka with other alcoholic beverages will significantly make you feel drunk faster. This is because the alcohol that your body processes also increases and pushes your blood alcohol concentration level to its peak faster than just drinking one type of alcoholic beverage.
However, if you drink shots of vodka with water or fruit juice, you can slow down the signs of intoxication because these can help keep you hydrated.
How to Slow Down Drunkenness When Drinking Vodka?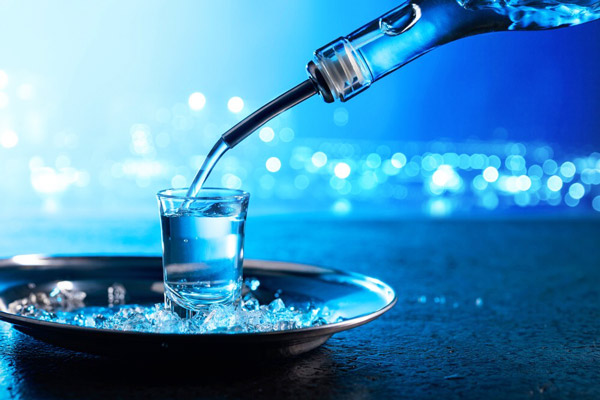 Suppose you want to enjoy the whole night drinking without blocking out or throwing up in the toilets. In that case, there are several things that you can do, such as the following:
Don't Drink Too Fast
Slowing down your drinking pace can help prevent you from feeling intoxicated. To do this, make sure that enough time has passed before you start getting another shot.
Set a Limit
Before you even start drinking, you should set a limit for yourself on how many shots of vodka you will drink. It's recommended to limit your intake to 4 to 6 shots in an hour, given that you are used to drinking alcohol because this is more than enough to make you feel tips.
Also, not only will this help prevent you from feeling drunk, but it can also help you save money from not paying for too many shots.
Drink Water and Eat Food
Drinking large quantities of vodka can make you dehydrated, similar to other alcoholic beverages. This is mostly because alcohol is considered a diuretic, and it removes fluids from your blood.
This is why if you want to slow down the signs of being drunk, you might want to consider drinking plenty of water. Although this might cause you to go to the toilet frequently, it's a reasonable trade-off because you are less likely to feel tipsy and hangover afterward.
Moreover, food can also significantly help lessen the signs of being drunk, especially those that contain high protein. By eating before drinking and while drinking, the processing of alcohol in your stomach will considerably slow down.  
On average, a person who drinks vodka on an empty stomach will reach the peak of their blood alcohol concentration in just 1 and a half hours.
Enjoy the Conversation
If you are drinking vodka with your friends, you should try and be fully immersed in the conversation instead of focusing on when the next shot is coming. This can help make your friendship bond stronger and allow you to fully enjoy the night with a lesser chance of a hangover the next day.
Have Fun
In a social setting, drinking your vodka is not the only fun thing to do, so try to maximize your fun. You can enjoy the dance floor with your friends or enjoy the games available around you. This way, you will not be too focused on drinking, so you can slow down your alcohol intake.
Final Verdict
Without a doubt, vodka is an excellent drink to enjoy during special occasions. However, it can be quite potent, so it is important to remember to drink responsibly. Also, it would help if you considered your personal tolerance because this can widely differ from one person to another. If you are not used to drinking vodka or alcohol, you might want to take fewer shots and slow down your drinking phase.