Summary:
Cointreau has been a popular brand in Europe since it was first introduced in France back in 1849.
Cointreau is gluten-free as it is made from orange peels, sugar, and water, with no wheat, oat, rye, or barley.
Today, a bottle of Cointreau costs from $20 to $70, depending on the variant and size.
Introduction of Cointreau Liqueur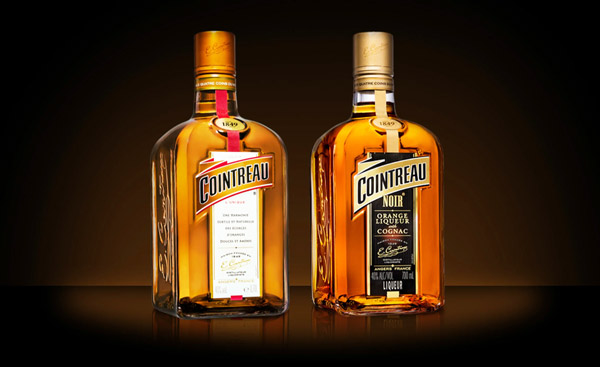 What is Cointreau?
Cointreau is an orange-flavored triple sec liqueur. Basically, it is a type of drink popular in Europe since it is produced and manufactured in France. It is usually served aperitif (drink before meal) or digestif (drink after a meal). Though it is an orange-flavored triple sec liqueur, Cointreau is a colorless drink, which is contained inside an orange bottle.
When did Cointreau start?
Since 1849, Cointreau has been in the market and is continuously making its brand name popular. It was started in Angiers, France, and was invented by Adolphe and Edouard Jean Cointreau. At first, it was developed when Adolphe combined his skills with sugar, and the product was called Guignolet. After its invention, Cointreau became prevalent and eventually used in the famous Margarita recipe in 1948 at Hotel Acapulco.
Who owns Cointreau?
Cointreau is owned and manufactured by The Remy Cointreau Group. In 1990, the companies owned by the Heriard Dubreuil and Cointreau families merged. The continuous success of The Remy Cointreau Group is a result of various partnerships with other companies specializing in wines and spirits.
How was Cointreau developed?
Just like other products, Cointreau underwent several experiments to ensure the quality of the product. It was developed after subsequent experiments with orange peel and sugar beets. After the inventors had perfected Cointreau, it became popular in the market and remains popular until today.
Is Cointreau gluten-free?
As it is made from orange peels, sugar, and water, Cointreau is definitely a gluten-free liqueur. It does not contain wheat, oat, rye, or barley. Therefore, if you are following a gluten-free diet, you can still enjoy Cointreau liqueur.
Cointreau Prices
Common Cointreau Prices List
Are you wondering how much money you need to avail of a bottle of Cointreau liqueur? Here is an estimated price guide for the year 2020:
Cointreau Triple Sec Orange Liqueur

Cointreau Noir Orange Liqueur
The table shown above doesn't represent the actual or specific Cointreau prices. It only represents the updated and approximated Cointreau prices.
There are also several factors that account for the price difference among brands. These include the ingredients, manufacturing method used, growing region, and presentation, among others. For instance, high quality and more expensive ingredients would naturally make the final product more expensive.
Cointreau vs. Grand Mariner Price
For a 750 ml. bottle, on average, Cointreau will cost around $36. 50 ml. bottle costs around $3, which is a good idea if you would first like to try the flavor before buying a regular-sized bottle. On the other hand, Grand Mariner is a bit more expensive, with the 750 ml bottle costing around $38. A 50 ml tester bottle costs $5. As with Cointreau, it would be a good idea to try the smallest size first to see if you will like the brand.
Cointreau vs. Triple Sec Price
Triple sec is a kind of sweet, colorless, and strong orange-flavored liqueur made from the dried peels of sweet and bitter oranges. It is not a brand, and both Cointreau and Grand Mariner are Triple Sec.
Being a type of liqueur, Triple Sec comes in a wide array of prices, depending on the brand. While a 750 ml bottle of Cointreau costs around $36, the cheapest Triple Sec for the same size costs only around $5, while the most expensive bottle costs as much as $800.
What are the best substitutes for Cointreau?
Are you having trouble finding shops selling Cointreau? Or have you experienced a stock shortage? If yes, you don't have to worry. Just like other products, Cointreau has its best alternatives.
Grand Marnier – it is a French brand of liqueur which is similar to Cointreau since it is also an orange-flavored drink. It is considered as more of a curacao because of its undeniable sweetness. However, it is a combination of both curacao and triple sec. You can also appreciate the taste of Grand Marnier like how you do with Cointreau. It can be served as neat, with ice, or in cocktails.
Disaronno – it is an Italian brand of liqueur that tastes like almond and amaretto. It has been produced since 1525 and with an alcohol volume of 28.0%. You can taste the touch of sweetness as it contains burnt sugar and pure essence of selected herbs and fruits. It can be served as a cordial, on the rocks, or in cocktails.
Jägermeister – it is a German brand of liqueur that contains an alcohol volume of 35.0%. Its color is brown and sold inside a green glass bottle. It was first produced in 1934 using herbals. It can be served with ice cubes or in cocktails.
Hpnotiq – it is a liqueur native to New York City and has a fruity or tropical taste. Though it is native to NYC, it is produced in France and contains an alcohol volume of 17%. Its color is blue and it is made from fruit juices, vodka, and cognac.
Chambord – it is a liqueur manufactured in France that tastes like raspberry since it was made from black and red raspberries, Moroccan citrus peel, Madagascar vanilla, honey, and cognac.
Following is a price comparison between Cointreau and other similar brands:
*Price range depends on variant and content volume.
Common Recipes: What to Mix With Cointreau
Cointreau itself is a good orange liqueur to drink. It gives satisfaction to most drinkers since it has a high-quality taste. However, if you want to level up your Cointreau, there are lots of recipes you can follow. It is known that Cointreau is a popular ingredient in famous cocktails worldwide.
Margarita
Instructions:
In a shaker, combine together the Cointreau, Tequila (blanco), Lime Juice, and Crushed Ice.

Shake thoroughly while moving your hips.

Once done shaking, strain into a glass over ice cubes.

Garnish with some lime wheel.

Serve.
Cosmopolitan
Instructions:
In a shaker, combine together the Cointreau, Vodka, Cranberry Juice, Citrus Juice, and Crushed Ice.

Shake thoroughly until it is well-mixed.

Once done shaking, strain and transfer the cocktail into a glass (martini glass if possible).

Garnish with either lemon, lime, or orange peel for extra design and flavor.

Serve.
Long Island Iced Tea
Instructions:
In a tall glass, combine the Cointreau, Gin, Tequila, Vodka, Rum, Lemon Juice, Simple Syrup, and Ice Cubes.

Once well-combined, put the Soda on the top.

Serve.