Single barrel whiskeys are always put at a premium and are deemed with higher esteem than other "regular" whiskeys. To be honest, "single barrel" isn't a legal term per se in the United States. However, in the whiskey world, single barrel makes a world of difference in terms of flavor and quality.
Here's a glance at Blanton's Whiskey:
Blanton's Whiskey put single barrel whiskeys on the map.

Blanton's Whiskey is marketed as a luxury, high-end product.

As expected, Blanton's Whiskey prices are a bit higher than competing brands.
What is Blanton's Whiskey?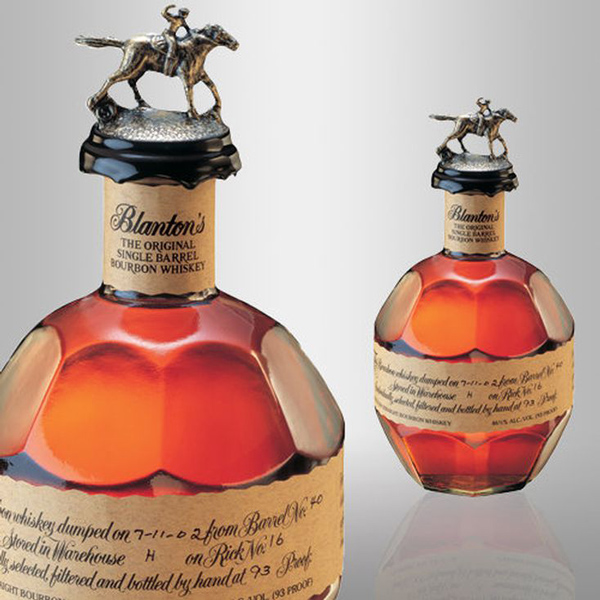 Blanton's Single Barrel Bourbon is one of the best, most expensive, and rarest whiskeys in America. In fact, despite being manufactured by Sazerac in Frankfort, Kentucky, there are variants of Blanton's that aren't available in the country.
The company says they manufacture the country's first single barrel bourbon, created in 1984. Single barrel whiskeys weren't even a thing before 1984. The brand was named after Albert Bacon Blanton, who used to work at Buffalo Trace Distillery and would set aside what he would identify to be the best barrel of bourbon of each batch. This barrel is the one that is dead center of the all-metal Warehouse H. Warehouse H is a pretty famous warehouse, as it turns out.
To this day, you'd notice that all the labels of each bottle of Blanton's have the dump date, barrel number, rick number and that it was stored in Warehouse H. It's been harder to find Blanton's lately since the company was not prepared for the sudden boom in demand for it. Single barrels are harder to make since they are aged in individual barrels and therefore take more time.
This is exactly why there's such a high volume of demand for it – single barrel bourbons are inconsistent, meaning that each bottle is aged in a different barrel and may turn out different than other bottles. Each bottle has a unique and distinct character that seasoned bourbon lovers enjoy.
Blanton's Whiskey Prices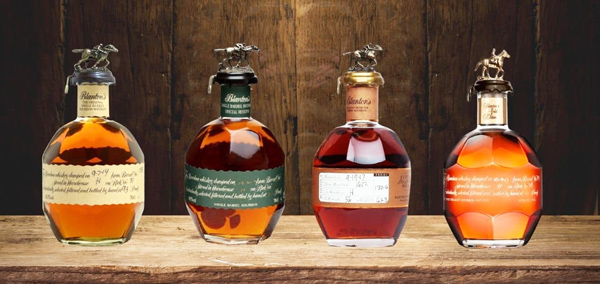 Blanton's bourbon prices are relatively higher than those of other brands of bourbon. This is because it is being marketed as a luxury, high-end product. They show this through the unique packaging that bourbon aficionados go crazy over-collecting.
Each bottle has a horse stopper with a small circle beside it with a letter inscribed within the circle. The letters spell out "Blanton's". Finding and collecting all 8 letters is easier said than done (the 2 N's in the word are also distinct from each other), however, even though all the letters are produced in the same quantities.
The company says that it might be harder to find all 8 letters since the whiskey is hand bottled and the stoppers are placed at random, dispelling the rumor that there are rarer letters. This amount of thoughtfulness to packaging is just a testament to the company's commitment to creating a premium bourbon that's worth its price.
The main reason why Blanton's is such a pricey bourbon option, however, is because it's a single barrel whiskey. Single barrels are simpler and more expensive than their "regular" brothers because the process is a little bit more tedious and produces a more unique and premium taste.
Drinkers love the excitement and unexpected thrill that you get from single barrels since you never know exactly what each bottle is going to be like. The whiskey is aged in a wooden barrel and is bottled right after that.
Blanton's Whiskey Prices List
Blanton's Single Barrel Bourbon

Blanton's Gold Edition Bourbon

Blanton's Straight from the Barrel Bourbon

Blanton's Special Reserve
Blanton's Special Reserve, Blanton's Gold Edition Bourbon and Blanton's Straight from the Barrel Bourbon are the 3 variants that are not available in the United States. The company that currently owns Blanton's believes that the future of Blanton's is in the international market. This is not unheard of, since Four Roses also released variants that available only in the Asian market. In the same way, Blanton's was originally intended for the Japanese market.
You'll notice that the 2 variants of Blanton's with higher alcohol content are also priced higher. They are the 2 more premium releases from the company. They have more distinct and stronger tastes than Blanton's Single Barrel, and the higher alcohol content are noticeable right away.
Where to Buy Blanton's Bourbon Whiskey
Blanton's Single Barrel Bourbon in the United States is available in a lot of liquor stores. There are also online stores that sell Blanton's. You can just search which sellers are nearest to you. There are sellers that categorize their Blanton's Bourbon prices according to bottle stoppers. Some letters are worth more than the others, suggesting more demand.
What Are Other Alternatives to Blanton's Whiskey?
Among the whiskeys that are similar to Blanton's are:
Elmer T. Lee ($40)
Four Roses Single Barrel ($50)
Garrison Brothers Single Barrel ($100)
Henry McKenna 10-Year-Old ($35)
Knob Creek Single Barrel ($50)
Wild Turkey Kentucky Spirit ($50)
1792 Ridgemont Reserve ($45)
Jim Beam Single Barrel ($35)
There are distinct differences in the flavor profiles, packaging, and price for each. However, it is clear that Blanton's price is among those which are the most expensive.
Common Recipes: What to Mix with Blanton's Whiskey
Whiskey is one of those drinks that are most commonly enjoyed either straight, on the rocks, or with a splash of water. Sometimes, drinkers like mixing it with some club soda or maybe some ginger ale. However, there are cocktails that are great with whiskey. Here are some of them:
Old Fashioned Cocktail
Instructions:
Simply combine the bourbon, simple syrup, and orange bitters into a glass with ice then stir.

Garnish with the cherry.
Blanton's Punch
Instructions:
Simply shake together all the ingredients.

Strain into a highball glass with ice and enjoy!
Nutty Contender
Instructions:
Combine all the ingredients into a shaker and shake them together.

Strain into an old fashioned glass then garnish with a cherry and slice of orange.
Conclusion
Blanton's Single Barrel Whiskey is one of the country's premium whiskeys. Its history, process, aging, and quality all justify its price point. The company's experience as a distillery and the fact that the whiskey is aged in barrels which are inside a metal warehouse ages the drinks better and faster. All these result in a unique bourbon that not all brands are known for.
There is a lot of single barrel bourbons that are available in the market, as mentioned above, but Blanton's Single Barrel is not one you should miss out on, especially if you are a bourbon connoisseur. The experience that each bottle gives you is something that's unique to the brand and cannot simply be replicated by other companies. Blanton's bourbon prices, though steep, are well worth it.